ARTICLE
Social media apprenticeship
19 October 2017
An apprentice at Nuneaton based company IC Solutions 24/7 has successfully completed a Level 3 Diploma in Social Media for Business. The qualification explored all of the aspects of using social media in businesses for various purposes.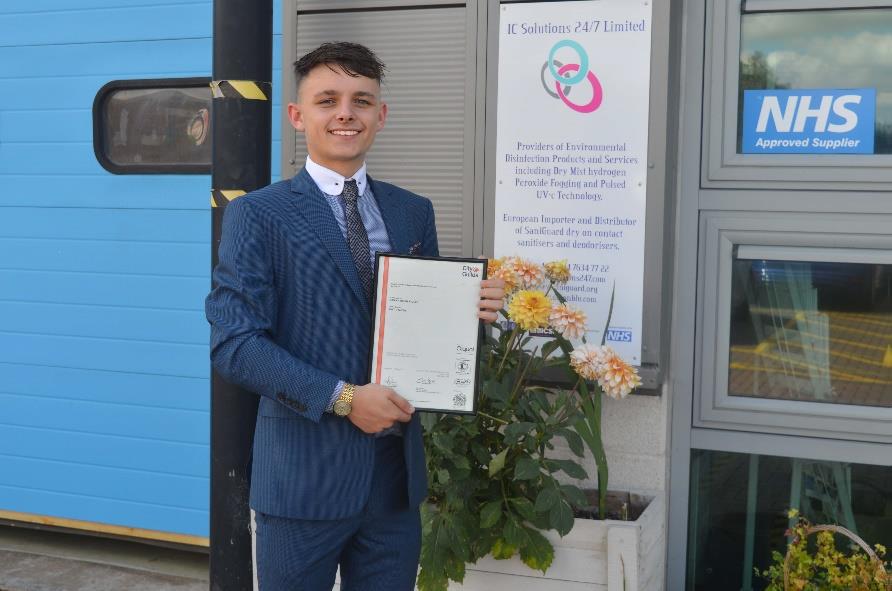 Ashley-Thomas Jones was one of the only people from the Midlands undertaking the qualification with the Coventry and Warwickshire Chamber Training and it fitted perfectly with his role as marketing executive within the company. He began the qualification in April 2016 and worked exceptionally hard to achieve it and complete his apprenticeship.
As the company began using social media sites such as Twitter as part of their marketing activities, Ashley's apprenticeship proved to come in handy. Since Ashley first began his qualification, the company has widened its marketing activities to include other social media channels, e-marketing, new websites and events.
"Undertaking an apprenticeship with the Chamber of Commerce (CWT) has helped me realise my true potential, and being one of the first people in the Midlands to complete this qualification has made me much more confident in my own work" Ashley-Thomas Jones said.
OTHER ARTICLES IN THIS SECTION