ARTICLE
Caring for soft furnishings in prestigious environments
13 June 2017
In the world of cleaning there are many companies offering services into a large and diverse market. The major part of that market is serviced by contract cleaning companies providing ranges of services centred around the general cleaning of commercial and industrial properties.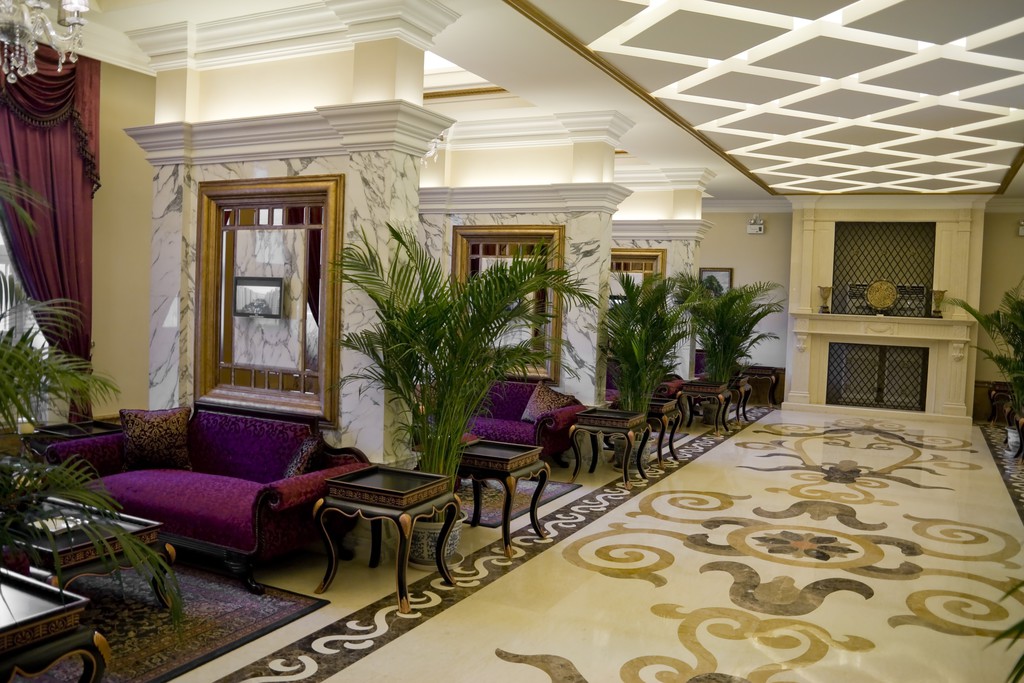 There are, however, a number of specialist firms offering ranges of services dedicated to particular sections of this wider market. One such firm is Pilgrim Payne, a high quality provider of specialist cleaning services, including curtain, carpet, upholstery and rug cleaning as well as making new curtains and upholstered furniture.
Pilgrim Payne was founded in 1850 and is said to be regarded as the industry leader in its chosen field, delivering soft furnishing cleaning into high quality, prestigious environments. It is the only company which is an Industry Partner to the British Institute of Interior Design and it is the proud holder of two Royal Warrants of Appointment to Her Majesty the Queen and the Prince of Wales. Pilgrim Payne has reached this status by its constant dedication to improving and refining its control systems and staying on its course to find quality staff.
The company does not set out to deliver customer satisfaction. Its ethos is to go beyond this in order to deliver "customer delight". At the end of every completed job the client is able to talk to a member of the management team when they will ask "Have you been delighted with the Pilgrim Payne experience from your first phone call through to the completion of the work?" According to Pilgrim Payne, no other company offers such a quality assurance or takes service excellence so seriously. It is a strong motivational tool that allows staff to share, first hand, in the client appreciation of their work.
In December 2016 Pilgrim Payne was accorded the title of "Best Soft Furnishing Care Provider, South East England". A look at the client list may explain that as it includes Lloyds of London, City Livery Halls, Royal Palaces, top Designers, London Apartment blocks to name but a few.
Top quality soft furnishings need special care and Pilgrim Payne can supply that through the dedicated team, some of whom have twenty, thirty, even forty years of experience and knowledge.
The company works with certain contract cleaners to deal with the more challenging and luxurious parts of contracts. Maybe the directors' floor of a City Bank or extensive foyer curtains that require special treatment or expertise. In a world where small fortunes may be spent on curtains, carpets and upholstery Pilgrim Payne can offer service quality levels which care for such investments properly.
Another strength of the company lies in the fact that it not only offers a full range of cleaning and restoration services but it also makes new curtains and upholstered furniture (they can re-cover in new fabric, too) and so they have total knowledge about making as well as maintaining top quality furnishings.
Pilgrim Payne's services cover London and South East England and extend as far west as Bath, Bristol, Cheltenham and Gloucester.
OTHER ARTICLES IN THIS SECTION