ARTICLE
Winter underwear range
11 November 2016
Dressing in 'layers' is a top priority for keeping you comfortable on site. Snickers Workwear has designed and developed 'First Layer' underwear that will keep your body dry and comfortable throughout your working day.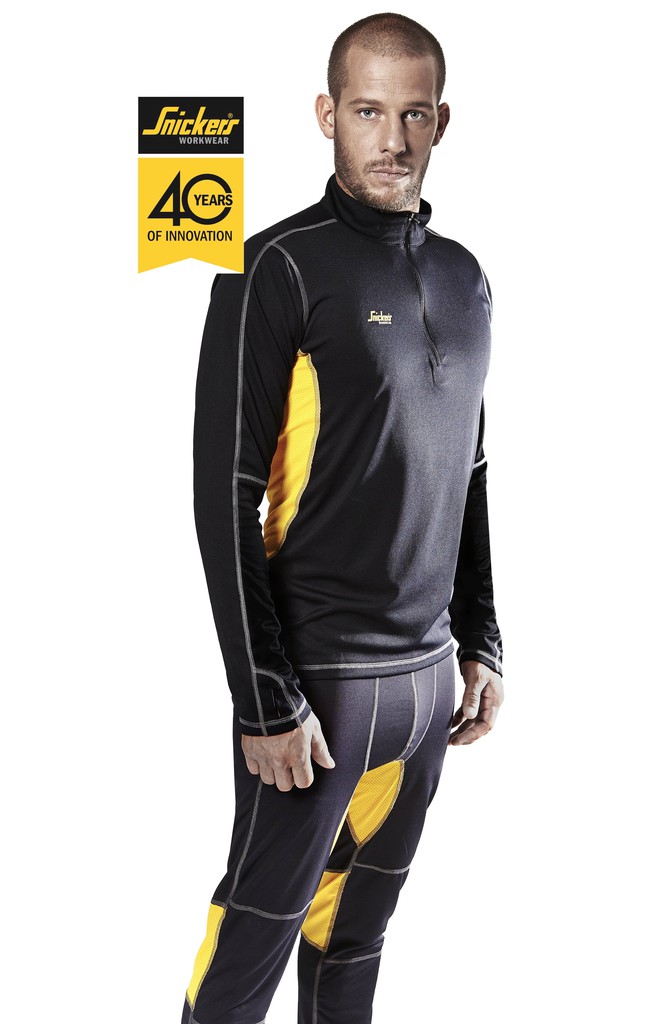 There are long and short sleeve T-shirts, long johns, stretch shorts, micro fleece pullovers and socks. All the garments work with highly effective fabrics that transport moisture and sweat away from your body to keep you warm and dry all day long.
The 'First Layer' garments with the 37.5 Technology fabric are claimed to dry out five times faster than any other to deliver fresh working comfort. The Merino Wool underwear is designed to be extremely lightweight and soft for natural warmth and comfort in really cold conditions, while the XTR garments are body-engineered for an effective combination of ventilation, insulation and protection.
OTHER ARTICLES IN THIS SECTION