ARTICLE
Graffiti removal solutions
20 October 2016
So, your premises, or your client's premises, have experienced a graffiti attack. In order to avoid the 'broken window' effect where additional graffiti continues to appear, you'll want to get rid of it promptly.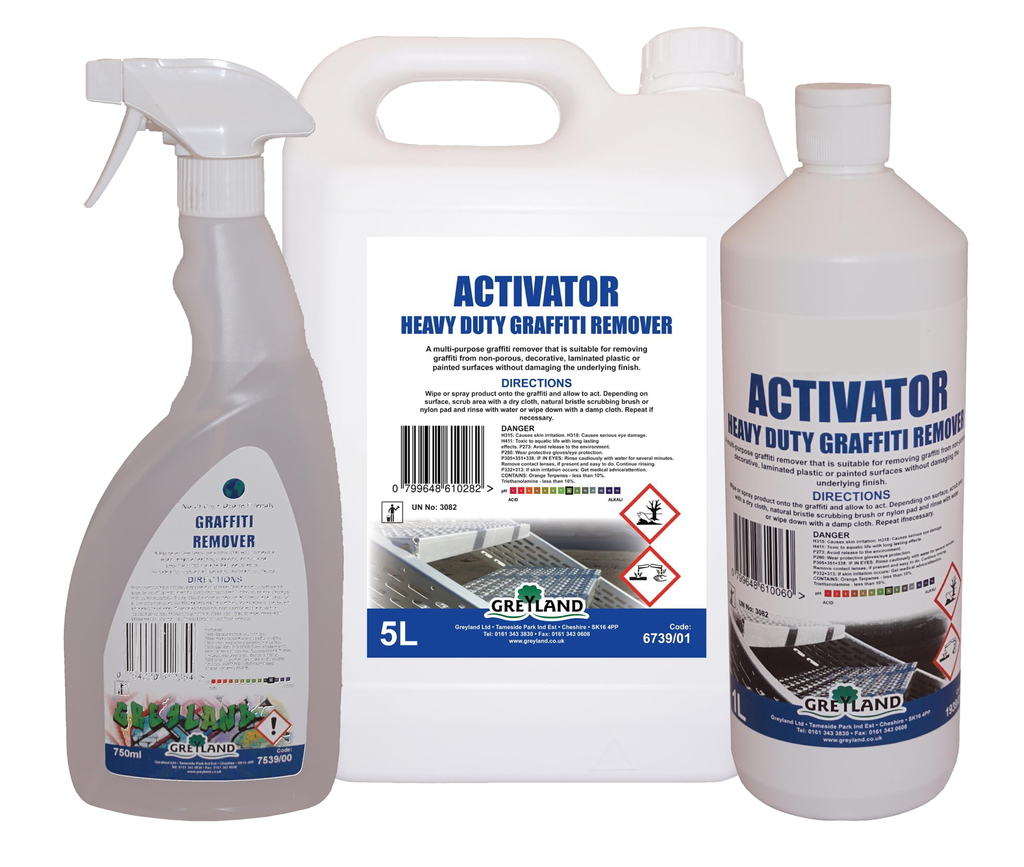 Why not keep Greyland's Graffiti Remover to hand? This 750ml trigger spray is a blend of low toxic solvents that will remove a wide range of paints and inks from felt tip pens. Spray on, leave for a few minutes, wipe off, repeat as necessary.

Heavy duty liquid graffiti removers, more powerful than aerosolised versions are also available – the 5L Activator, and Delta Activator in 1L bottle.

Should a company vehicle have been attacked, Greyland's 5L concentrated Traffic Film Remover should do the job – while getting rid of traffic film at the same time.


OTHER ARTICLES IN THIS SECTION