ARTICLE
Restoration starter packs
19 February 2016
Builders and carpet cleaners can increase sales in spite of the tough economic climate, according to Restoration Express.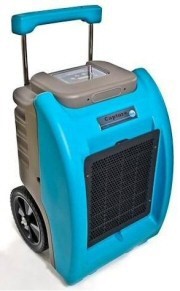 The fire and flood damage equipment specialist says many of its new customers are tapping in to lucrative new income streams by diversifying their offer and carrying out restoration work for insurance companies.
Now Restoration Express, which sells and rents the latest kit to tackle water and fire damage, has put together a starter pack made up of everything a new entrant to the sector might need – including expertise.
The package includes two internationally-recognised courses from the National Flood School: Water Restoration Technician and Applied Structural Drying.
Completing the courses will give new entrants to the market the background knowledge and credibility to attract insurance claims customers.
Six Capture 65L refrigerant dehumidifiers, two Arida ASE 200 desiccant dehumidifiers and 10 Helix 2200 turbo fans are also included in the package, along with a Tramex moisture and humidity meter and hoses.
OTHER ARTICLES IN THIS SECTION