ARTICLE
A step ahead
17 December 2015
The B 95 RS step-on scrubber dryer from Kärcher combines a number of tried and tested functions from the Kärcher range, such as energy-saving eco!efficiency mode, DOSE cleaning agent dosing system, KIK colour-coded key system and auto-fill tank filling system.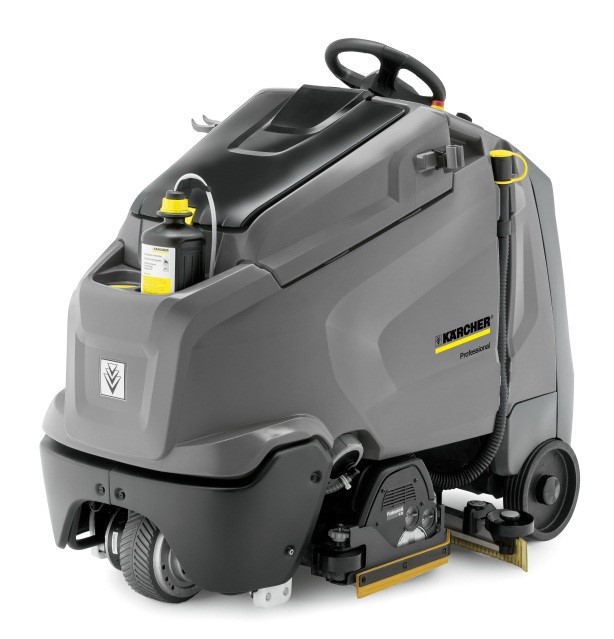 This manoeuvrable step-on machine offers the operator a clear view of the working area for efficient cleaning.

The B 95 RS is suitable for maintenance cleaning of most floors.The company says it cleans with a lower turbine power, reduced cleaning agent consumption and lower brush speed.

Cleaning agents can be carried on board in bottles with the dosing system (DOSE). The operator can react quickly and flexibly to different types of soiling. Via the machine display, the cleaning agent concentration (from 0.5 to 3%) can be adjusted and subsequently dosed automatically.

The Kärcher Intelligent Key system (with colour-coded keys) is available with the new machine. With operating parameters predefined, operating errors are said to be almost impossible.

The auto-fill system saves time as the operator does not have to check the level in the fresh water tank and can do other work in the meantime. The tank is connected to the tap with a hose. Filling stops automatically when the tank is full.

OTHER ARTICLES IN THIS SECTION