ARTICLE
Mobile dust extractor
28 October 2015
A specialist dust extraction firm in the UK has launched its most powerful single phase mobile dust extractor to date.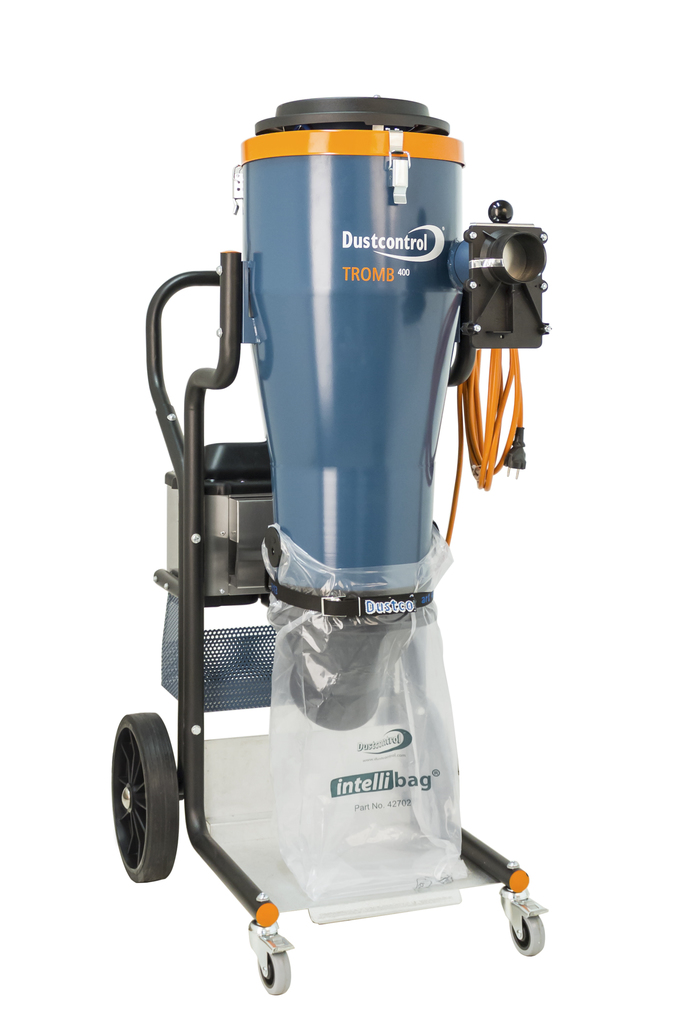 The DC Tromb from Dustcontrol UK is designed to provide a clean and healthy working environment for those working with handheld power tools, and is of particular use for flooring contractors.
Able to handle all types of fine dusts and materials created during the course of construction techniques such as cutting concrete, sanding, grinding and drilling floors and walls, the DC Tromb combines power, robustness and efficiency with versatility. It's ability to handle high volumes of dust alongside its mobility makes it particularly useful for floor grinding.
Due to its compact design, the DC Tromb is both easy to move on the job and easy to transport. As well as floor grinders, the machine can be connected to handheld tools such as cutting machines, chisel hammers and saws, enabling it to be used for a variety of on-site extraction needs.
As standard the machine is equipped with a patented semi automatic reverse pulse filter cleaning system and an HEPA 13 filter. It is built to Application Class H, unlike many other products, which are only M class standard. The use of H13 filters guarantees 99.97% capture of all particles greater than 0.3 microns meaning air exhausted from the Tromb is the cleanest it can be. A signal lamp shows when it's time to clean the filter.
OTHER ARTICLES IN THIS SECTION