ARTICLE
Trap harmful dust when floor grinding
13 September 2019
The DC Tromb 400 from Dustcontrol UK is designed to meet modern safety requirements and work in conjunction with tools that have become ever more efficient and that, therefore, produce more dust than they have previously.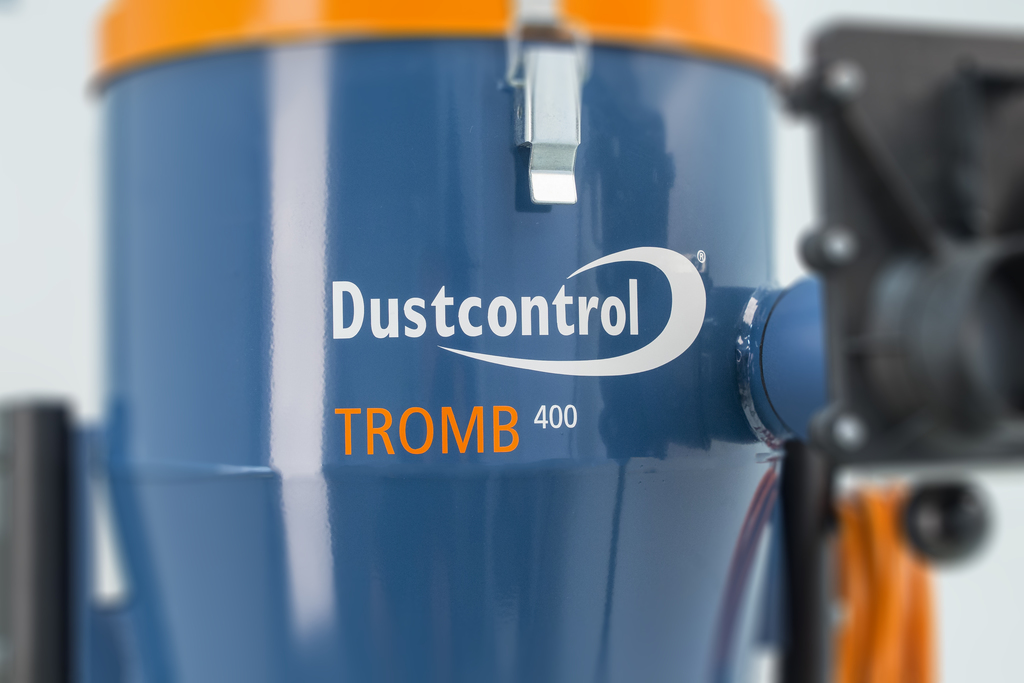 The Tromb is the company's most powerful single-phase machine, combining power, robustness and efficiency with versatility.
The 'L' model in particular is very popular with the flooring industry, providing a streamlined partnership with floor grinding machines of up to 500mm to handle all types of fine dust and materials created during the course of construction by heavy-duty practices.
Its versatility allows it to be fitted directly to floor grinders to help trap harmful dust at its source when grinding and polishing concrete, marble and granite surfaces.
As with all Dustcontrol UK products, the DC Tromb 400 is built to application class H, meaning it offers a higher degree of filtration and a filter leakage of less than 0.005%. Due to the reverse pulse cleaning of the filters, there is no need to remove them in the workplace. What's more, a signal lamp informs the user when the filter needs cleaning.
Equipped with a HEPA H13 filter and a washable polyester pre-filter, the machine comfortably exceeds UK minimum standards for silica dust and other harmful properties.
In addition, the Tromb comes with a 22m Longopac multi-layer PE plastic sack, making disposal of the waste collected more environmentally friendly than traditional sacks, and a 5m x 50m anti-static hose which fits directly onto most machines. Essentially, as an added bonus, the user gets a high-quality floor cleaning tool, so they can use the Tromb as a powerful vacuum cleaner.
The fact that only clean filtered air passes through the motor dramatically extends the life of machine as well as providing clean exhaust air to the workplace.
OTHER ARTICLES IN THIS SECTION