ARTICLE
Alliance brings innovation to UK
19 November 2015
German manufacturer Hefter Cleantech has appointed Denis Rawlins – who has over 40 years' experience advising and supporting companies with their cleaning needs – to distribute and support its range of advanced scrubber-dryers across the UK.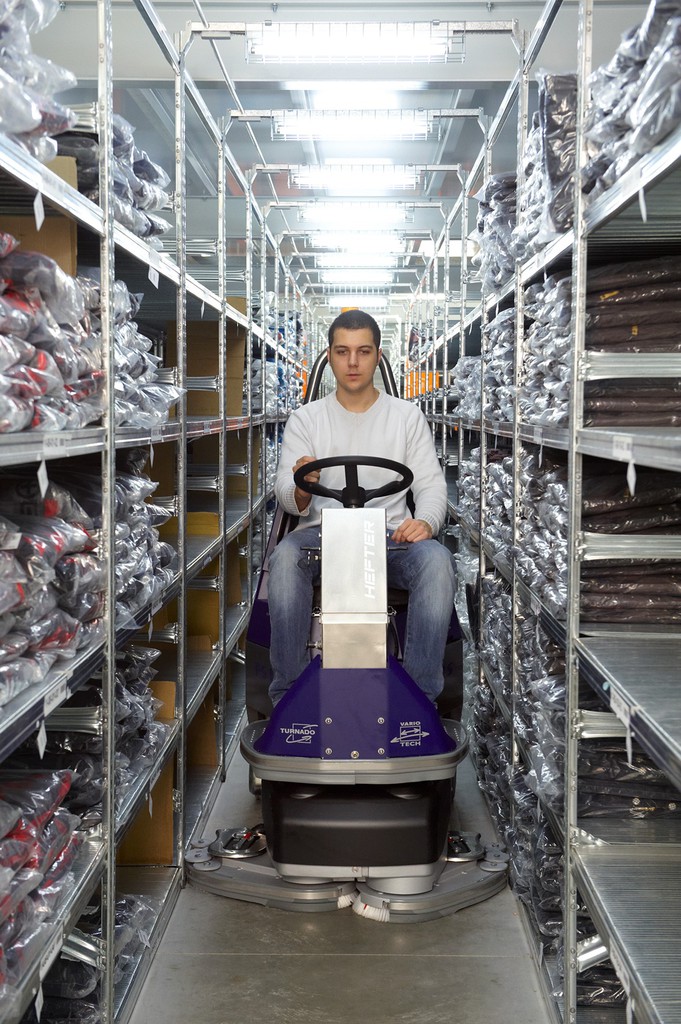 "Our aim is to bring innovation to the cleaning industry, and Hefter Cleantech has the most innovative and productive machinery on the market today," James White, MD of Denis Rawlins, said. "That is why Rawlins has chosen to work with Hefter in the UK."
Speaking at an Open Day at the company's support centre in Sutton Coldfield, his Hefter Cleantech counterpart, Thomas Stangl, added: "Rawlins and Hefter Cleantech have a very similar vision and values, which makes them a perfect fit for us in the UK."
Hefter scrubber-dryers use a series of patented systems to extend the productivity of the machine that is the mainstay of floor cleaning in many buildings. Contract cleaners, specialist hire companies and resellers saw this technology at work in a live demonstration at the event in October.
Thanks to their design, the Hefter scrubber-dryers' cleaning performance is not constrained even in awkward places and confined spaces. Their patented Turnado technology not only allows cleaning right up to the edges of walls and obstructions, but also continuous cleaning in all directions – including backwards. Meanwhile, the VarioTech cleaning 'wings' adjust automatically to allow a ride-on machine with a 112cm cleaning path to pass through an 80cm-wide doorway. Cleantech's Convert repurposing technology also aroused immediate interest. This rapidly transforms the Hefter Convert 82 stand-on scrubber-dryer into a high-speed burnisher via a Quick-Change head.
OTHER ARTICLES IN THIS SECTION