ARTICLE
Commercial ventilation workshop
15 August 2014
A select group of leading environmental health professions gathered in June to discover the behind-the-scenes world of commercial kitchen ventilation.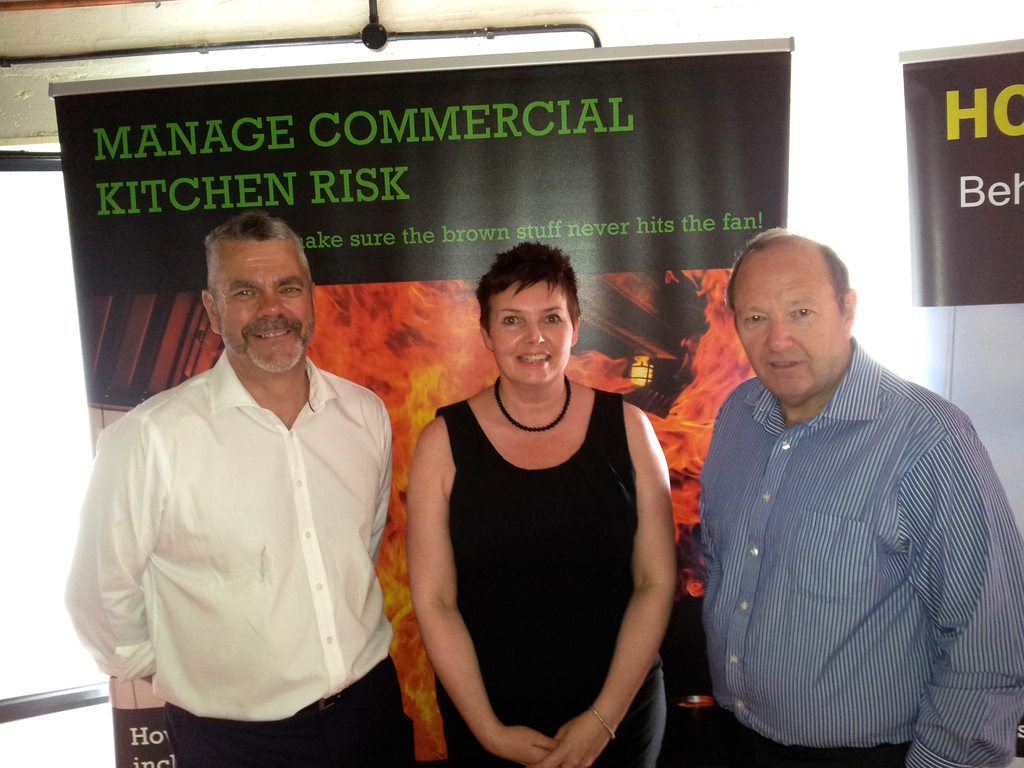 Delegates included in-house experts from blue chip companies, specialist food safety consultants and independent environmental health officers; all on a mission to enhance their understanding of essential kitchen hygiene.
The day was hosted by Network Hygiene and run in collaboration with, and accredited by, the Charted Institute of Environmental Health (CIEH) who awarded participants valuable CPD hours.
High calibre speakers presented on a number of different topics. In one presentation, Subash Ludhra, past president of the Institute of Occupational Safety & Health (IOSH), discussed ducting and the law, and in another, Ross Smith, chairman of Network Hygiene, outlined why air quality in the kitchen is important for the health and wellbeing of staff and customers.
If you would like to be considered for the next workshop please email ian@networkhygiene.com
OTHER ARTICLES IN THIS SECTION