ARTICLE
Restores shine safely
11 February 2014
Fila has launched a new shine-restorer for polished natural stone.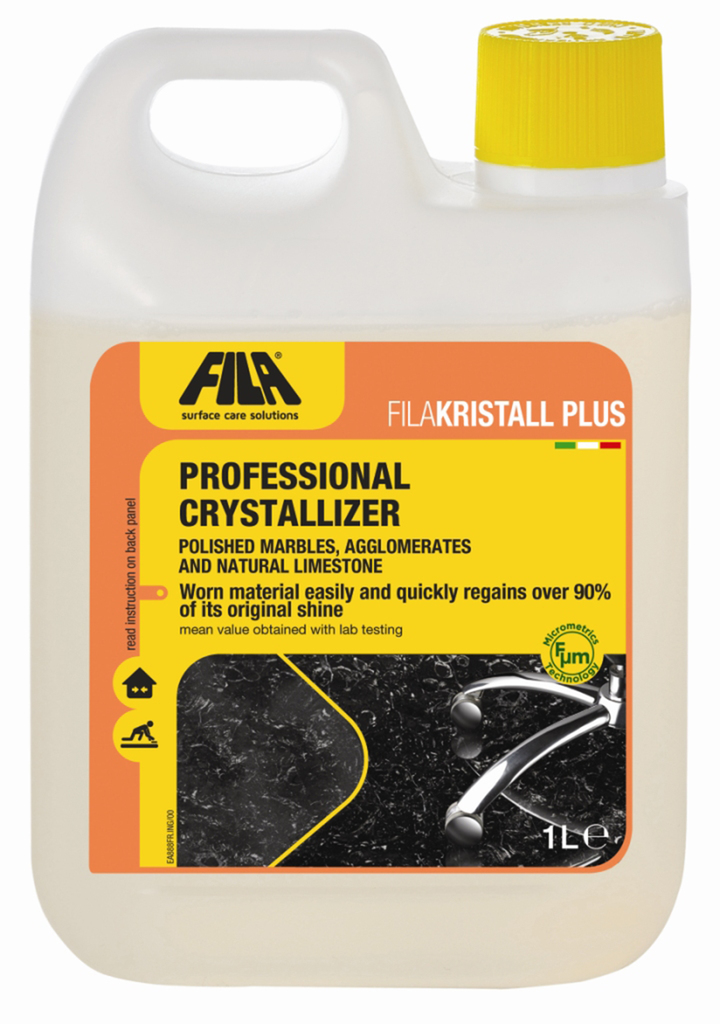 Part of Fila's surface maintenance range, new FILA KRISTALL PLUS is a professional crystallizer that restores natural sheen to worn tiles, without compromising safety.
The high-coverage treatment is suitable for the renovation of marble, travertine, agglomerates and limestone, in both domestic and commercial installations. FILA KRISTALL PLUS requires no dilution, is easy to apply and provides high coverage; one litre of product treats approximately 50m².
As well as restoring sheen quickly, FILA KRISTALL PLUS is said to create additional resistance to daily traffic, making on-going maintenance faster and easier. Also, unlike many crystallizing products which can make the surface slippery, FILA KRISTALL PLUS is certified to meet international standard safety parameters.
After cleaning the floor with a degreasing detergent, FILA KRISTALL PLUS is sprayed onto the dry surface and immediately polished, using a single-brush machine; first at 150 rpm with a white disc, then at 400 rpm with a steel wool disc. The acid pH preparation is free from hydrochloric acid (also known as muriatic acid), so it will not erode aluminium or steel or present a hazard to users or the environment.
OTHER ARTICLES IN THIS SECTION