ARTICLE
Hand & handle wipe station
24 October 2013
The Hand & Handle Antibacterial Wet Wipe Station from Addgards has been placed in all 'On the Run' Esso stores in Ireland.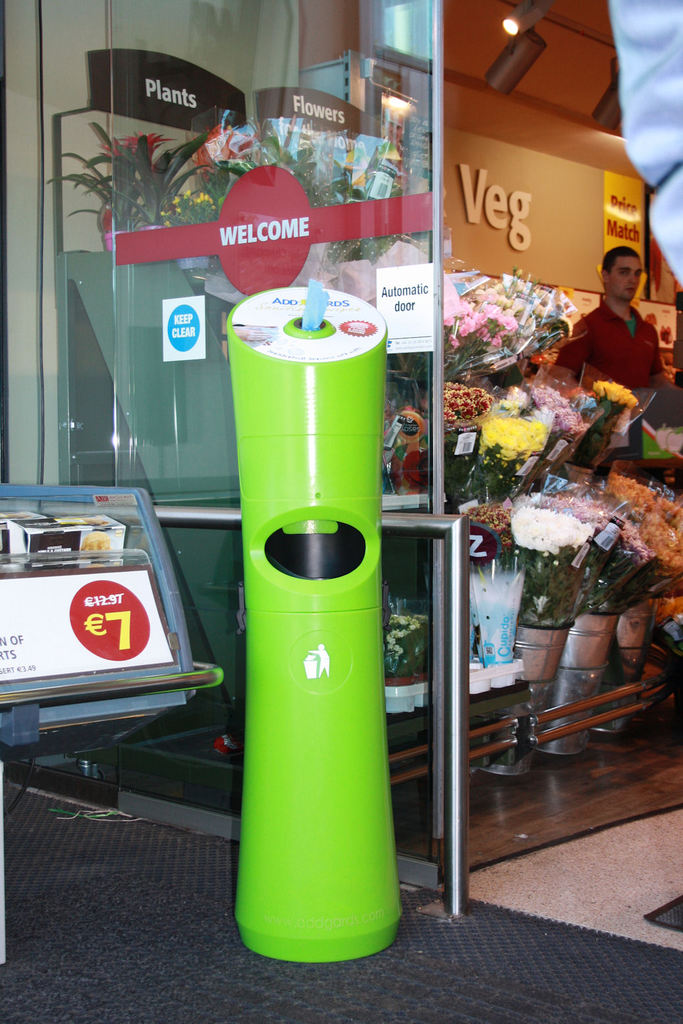 The wipes are suitable for customers who have just filled up their tanks and want to clean and eliminate the stubborn petrol odour from their hands as they enter the store to pay.
Patrons will take notice of this bright free standing dispenser when they enter a supermarket, petrol forecourt, gym or reception. Conveniently combining a wet wipe dispenser and bin in one unit, it facilitates hand washing in areas where washing facilities are unavailable. Solid, rotationally molded plastic makes this receptacle ideal for high-traffic areas.
Designed for heavy use and handling but light enough to carry, it is very easy to move, load and empty. The Wet Wipe Dispenser holds rolls of up to 1,000 lemon scented antibacterial wipes, which are designed to clean and disinfect any hard surface but are also sensitive enough to use on hands.
OTHER ARTICLES IN THIS SECTION