ARTICLE
Automated tank cleaning
15 August 2013
In general, storm overfill tanks are cleaned manually where someone with a pressure washer enters the tank to perform regular cleaning as part of tank maintenance.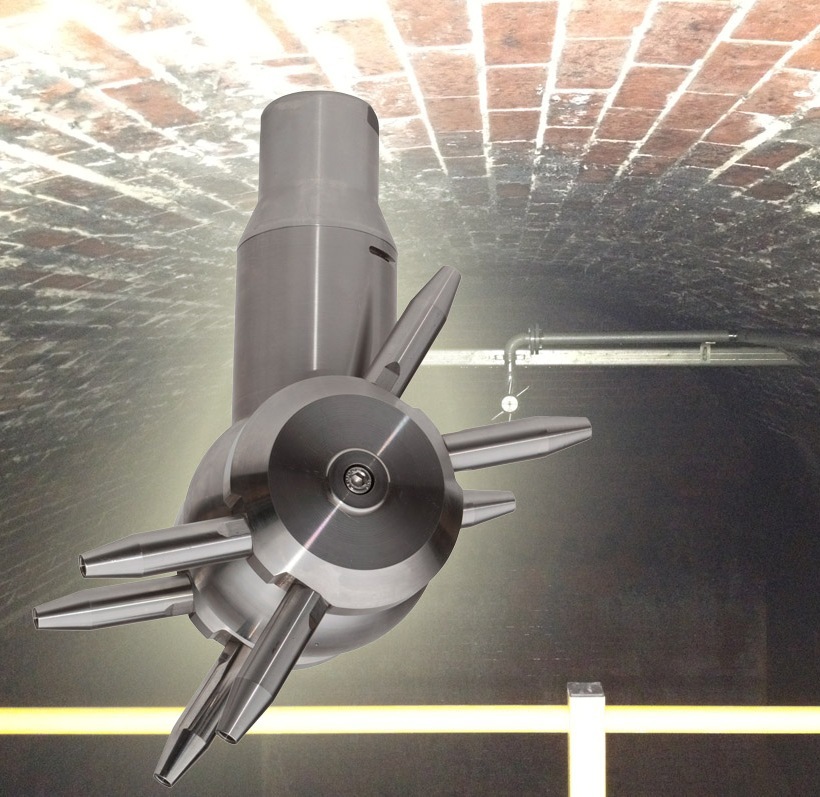 This can be an expensive, labour intensive process that also raises safety issues.
Now, BETE has developed the HydroWhirl Storm blaster – an automated storm tank and screen cleaning system – that can be configured to deliver high-impact cleaning to between 80º and 180º downward spray pattern.
This and the combination of its twin head, 8 nozzle design, results in powerful cleaning to storm tanks up to 20 metres in diameter with a cleaning cycle of under 10 minutes.
OTHER ARTICLES IN THIS SECTION