ARTICLE
Advanced launches new compact HVAC/R cleaning gels range
13 March 2020
Advanced, a leading chemicals specialist, is pleased to announce the launch of its brand new range of super concentrated cleaning gels in the UK.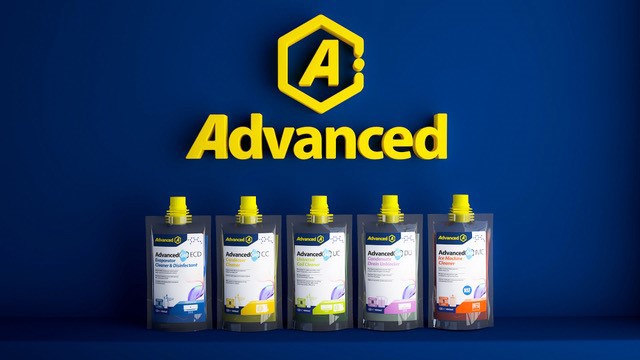 The comprehensive new range, known as AdvancedGel offers an innovative "mix and go" approach which is set to change the face of HVAC/R cleaning as the only product of its kind on the market.
The new Gels offer many benefits for Wholesalers including next day shipping with any courier as well as requiring significantly less shelf space per litre of finished product. Engineers also reap huge benefits as the compact Gels mean far less van space is taken up and their lightweight design makes them easy to carry to site – perfect for busy city working. With highly rated cleaning performance, the Gels are a powerful alternative to regular chemical formats. For extra convenience, they can be mixed with either hot or cold water on site.
Scott Davies, UK sales director, said: "AdvancedGel pouches make 8 litres of final product meaning Engineers don't have to carry heavy products to site – simply mix the appropriate Gel with water. In a recent survey, Engineers told us how valuable van space is to them and this new range solves the space issue whilst maintaining the excellent performance our customers have come to expect."
Well known for being at the cutting edge of innovation, Advanced has a wealth of scientific knowledge and in-depth research and development has gone into the release of this exciting new range which includes Universal Coil Cleaner, Evaporator Cleaner & Disinfectant, Condensate Drain Unblocker, Condenser Cleaner and Ice Machine Cleaner.
Kajally Jobe, head of research and development at Advanced said: "We wanted to create a product which supported us on the journey to reduce our environmental impact, as well as making life easier for the Engineer. Adding either hot or cold water to the Gels on site guarantees that the active ingredients are optimally dosed while still providing the same strong cleaning power as their counterpart concentrate product and reducing lifetime costs."
For more information visit www.advancedengineering.co.uk
OTHER ARTICLES IN THIS SECTION