ARTICLE
Washroom Hygiene
02 March 2020
Holchem provides a range of high-quality hand hygiene management systems that are designed for use in washrooms as well as a range of housekeeping products that can be used to ensure washrooms are kept hygienically clean.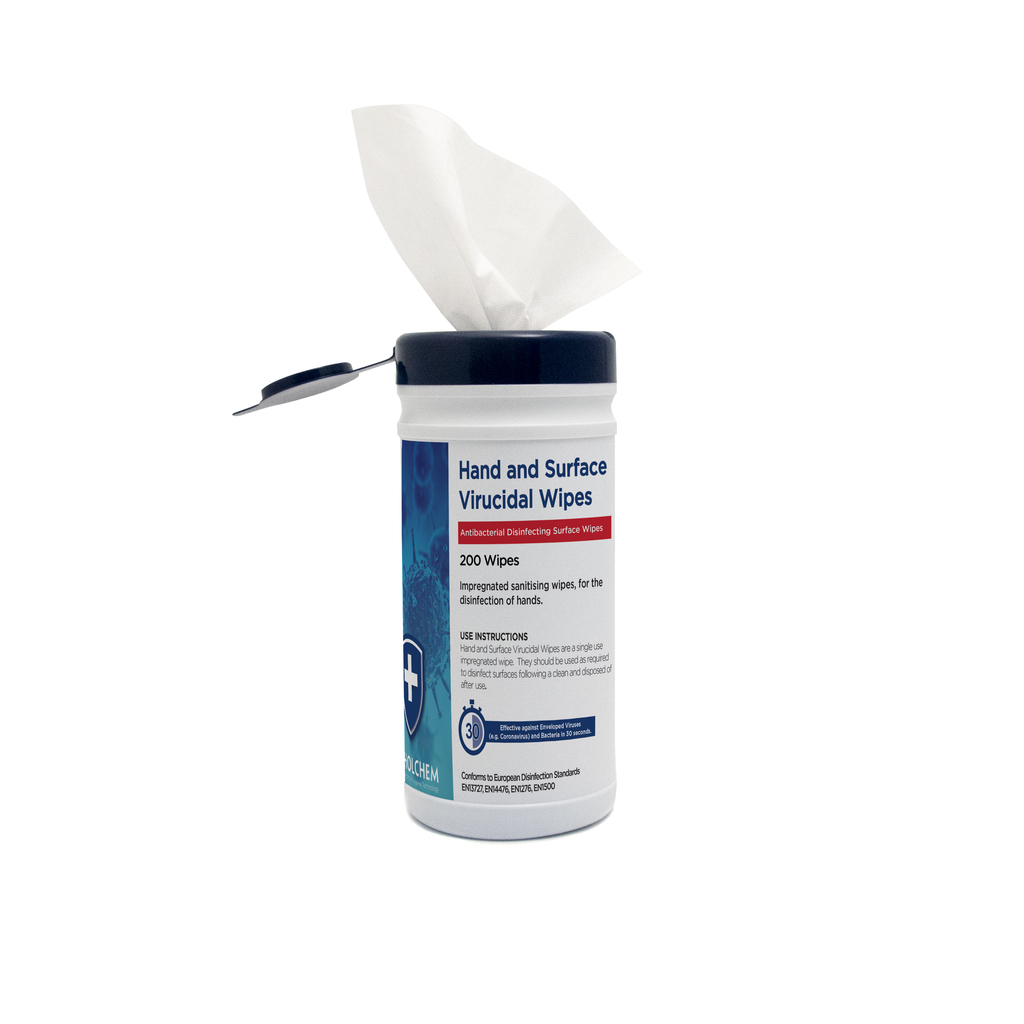 Washroom hygiene focuses on all products and services to maintain washroom hygiene e.g. antimicrobial products, dilution & dosing, hand dryers, odour control, urinal products, baby change, dispensers, hand hygiene, sanitary units, vending machines, chemicals, hand towels, soaps and creams, wipes & microfibres etc.
Marek Miszta from Holchem said: "Across the board the quality of the hand care facilities provided by an organisation will determine the effectiveness of a site's hand care policy. Hand care facilities should be provided at entrances and exits to toilets and any other locations established from the planning phase.
"The training and education of all team is one of the most key factors affecting the success of achieving the hygiene standards required. Effective training on hand washing is fundamental to ensure the safe, hygienic and consistent production of food. Especially in food processing, food service and retail where operatives should be able to demonstrate knowledge of frequency, why, where and when hands should be washed and show correct hand washing procedures. Assessment of hand care training should demonstrate: the need for hand washing, when to wash hands and how to wash and dry hands.
"It's also fundamental across all sectors to ensure the housekeeping team knows and is consistently trained in the correct products to use, how often and how to use them successfully to ensure clean washrooms are always achieved.
"Bearing in mind the current Wuhan Novel Coronavirus situation successful hand hygiene practices, frequency of washing and hygienically clean facilities contribute to effective control.
Holchem's handcare range includes:
Cartridge system - The hygienic, sealed refill system with integral pump ensures all liquid contact parts are replaced with each new refill, providing an enhanced level of security. The refill and dispenser design allow for a quick, simple refill change and is available in both a liquid and foam range to suit customer preferences
Refillable System – A range of pouring hand soaps, hand sanitisers and re-moisturising lotions are available for use through either foaming or liquid dispensers, which are refiled from 5 Litre product containers.
Hand and Surface Virucidal Wipes are impregnated sanitising wipes contained in a small 200 sheet dispenser. The wipes have been independently tested and are antibacterial and effective against envelope viruses such as Coronavirus 2 (SARS-CoV-2).
Washroom cleaning
The Optimum range of products includes Washroom Cleaner and Disinfectant, Ready to Use All Purpose Cleaner and Bio Washroom Cleaner. General cleaning of sinks, walls and floors in bathroom areas should be conducted with the appropriate washroom cleaner to help create the high standards expected. When cleaning glass and hard surfaces, it is important that they are left spot and streak free.Toilets and urinals may have scale deposits which hold onto stains, correct cleaning methods and toilet cleaning products will help to keep ware clean and presentable.

Additional information on hand hygiene in food and drink processing:
The following should also be provided:
Sufficient hand wash sinks
The hand wash sinks should be fed with a good volume of warm water (approx. 34-38°C)
Operation of the water should be a knee operated valve or automatic sensor
Hand wash sinks should be equipped with hand soap dispensers and a suitable drying method
Waste bins for used paper towels, preferably foot operated
Hand sanitiser dispensers particularly in high care environments
Time allowed for all operatives to follow the correct procedure
Posters displayed to show correct hand wash procedures
Regular refilling of hand soap, disinfectant and towel dispensers.
If a hand sanitiser is needed, then consideration should be given to where the dispensers are located. To avoid confusion best practice would typically locate the hand sanitiser dispenser after the hand soap dispensers. Hand washing facilities should be included within the premises cleaning schedule system and cleaned on at least a shift basis.
OTHER ARTICLES IN THIS SECTION