ARTICLE
Give me five... ways to improve my reception service
19 February 2019
According to research, we have a window of just seven seconds to win someone over when we first meet them. That means we have to be the best possible version of ourselves at all times, especially when it comes to business and our front of house (FOH). Moneypenny's Jess Pritchard shares five steps to help improve your reception service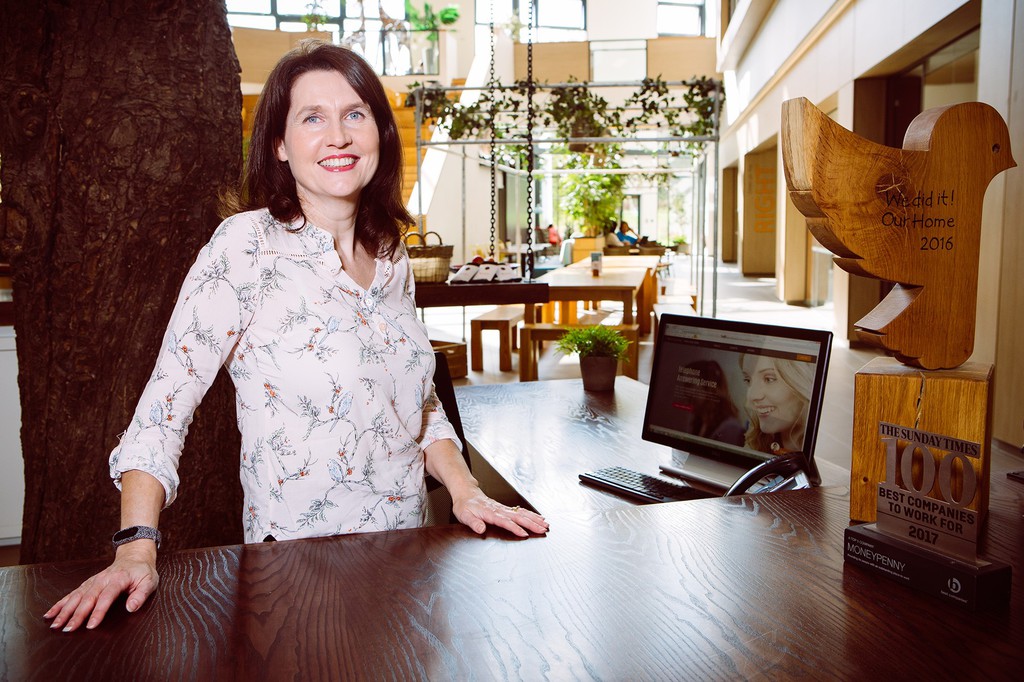 1) Make sure you are available
It may sound simple, but be available. At a busy company with staff working at capacity, it's all too common for emails to go unanswered, telephones to ring out and visitors to not receive the attention they deserve at your front desk. So think about how you could improve your current procedures to combine a `wow' first impression with a practical, cost-efficient delivery. Do you currently bundle your concierge FOH activities with your switchboard, for example? Increasingly businesses are seeing the benefits of separating their switchboard operation from the 'meet and greet' / concierge FOH function of a reception to ensure each is fully focused on one task.
2) Get the most out of your data
Data is only really of value if you understand the impact this has on your operational output and review it on a regular basis. In terms of your reception, for instance, look at your peak call volumes. Identify any trends or patterns, analyse who is coming through your door and why. Without this information it's impossible to determine the Return on Investment on your FOH spend, and therefore work out the 'value' of its operation to the wider business.
3) Consistency is key
We've all heard the saying 'you're only as good as your last game', and the same is true when it comes to customer service. This consistency is crucial when it comes to building trust and turning new or existing clients into loyal customers. So how can you guarantee there are no fluctuations in the service they are delivering? The honest answer is that this is an ongoing challenge for many FMs. No-one can be at their post 24-hours a day (even if it was financially feasible). Staff may be sick, on leave, at lunch or even just away from their desk, and the result is varying standards of service being delivered. There are, however, a variety of outsourced solutions that mean businesses don't have to do everything themselves. As well as potential cost savings, outsourced specialists can improve service levels while delivering the expertise and business continuity you need to guarantee FOH resilience in the event of an emergency or internal resource issue.
4) Be creative with your reception space
Your reception plays a vital role in presenting the 'face of the company', but delivering a great service doesn't need to go hand-in-hand with a huge expanse of space or fancy premises. Think about what happens in your reception area, what is essential / what isn't and how you could use the space in a more creative and cost-effective way. Do you want waiting visitors to be able to hear all your phone calls for example? Do you need a reception desk or could you have a team on hand who is solely responsible for visitor experience? With the way in which we work becoming more diverse, it's a great opportunity to redefine what your reception 'looks' like.
5) Go the extra mile
In a whitepaper called `Defining Service Excellence in Facility Management' published by researchers from Sheffield Hallam University in 2014, it was reported that it's the '…unexpected extra that elevates the good to exceptional…' and this is key. In a competitive world, striving for the exceptional will give you a valuable point of difference and will ensure you stand out from the crowd. Consider the simple ways you could do this – be it a warm welcome, presenting a positive can-do attitude or following through on your promises and finding resolutions. As consumers we like to feel special and, more often than not, it's often the small touches that make the biggest difference.
Jess Pritchard is channel manager for corporate at outsourced communications provider Moneypenny.
See Moneypenny on stand FM252 at The Facilities Event (9-11 April, NEC, Birmingham).
OTHER ARTICLES IN THIS SECTION