ARTICLE
The leading forum for facilities professionals
18 February 2019
The Facilities Event, the leading exhibition dedicated to the UK's facilities and workplace industry, will be tackling the biggest challenges facing facilities managers, when the event returns to the NEC, Birmingham on the 9-11 April 2019.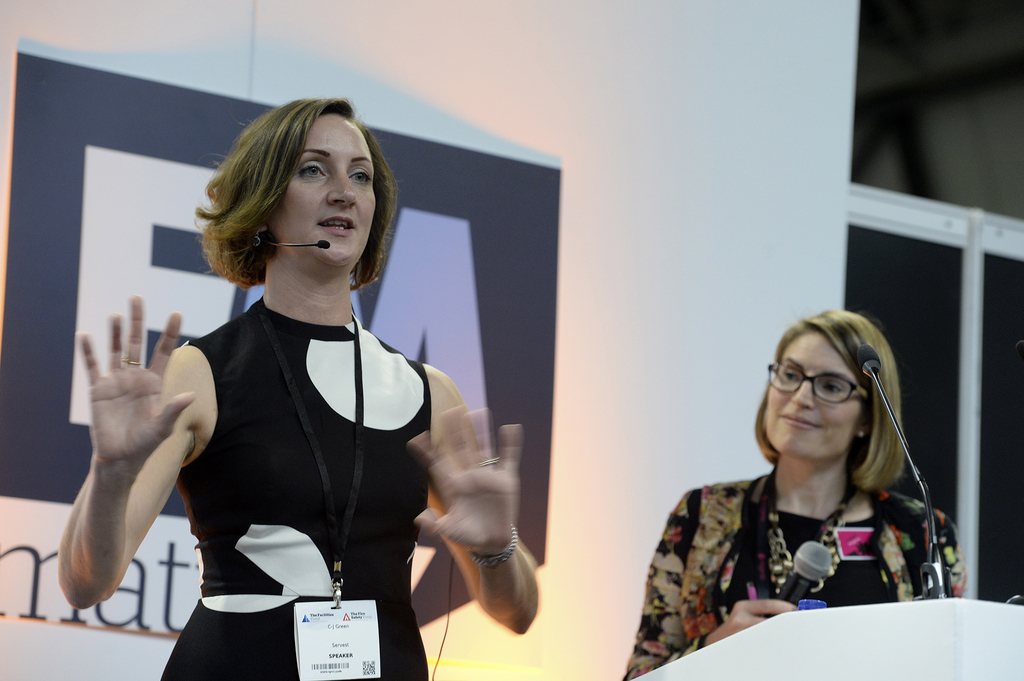 In response to imminent technological, political and cultural changes facing British business in 2019, The Facilities Event has said it aims to tackle some of the most pressing technical issues head-on and create a forum where facilities managers (FMs) can find answers to their workplace challenges.
The brands exhibiting at this year's event will be leading experts in their field, ready and on hand to provide 1-2-1 bespoke advice to attendees. FMs visiting the show will be able to touch and experience new technology and source the very latest equipment and services for their workplace. Confirmed companies attending include Mars Drinks, Clockwork IT, Ergotron, FSI (FM Solutions), Humanscale UK, IDOX Software, Luminos Lighting and Keytracker, Screwfix and many more.
Visitors to the event will also be able to experience some new features at the show including The Recruitment Clinic, a drone demonstration area featuring the very latest technology in unmanned aerial vehicles and a new-look CPD accredited seminar programme.
"The role of a facilities manager is a challenging yet extremely rewarding one. It takes hard work, dedication and a wide variety of skills to ensure an organisation is running at its most productive and cost-efficient 24 hours a day," Rachel Godfrey, event manager, The Facilities Event, said.
She added: "At The Facilities Event 2019, we want to give the UK's facilities professionals help and support in crucial areas that affect their everyday working role. By tackling each key area of FM individually, visitors will have the opportunity to create a personalised event experience and find real solutions to the issues facing their business."
Essential CPD accredited training and education
The 2019 show will revolve around The Facilities Hub, a central theatre hosting free CPD accredited training and education designed for FM professionals, which will address what the organisers are calling the 'Five pillars of FM'. Content will be delivered across five streams covering cleaning services, security, catering, property management and support & technology services.
Sessions are designed to give attendees access to three days of educational content and practical information in these areas. The Facilities Hub programme will feature 18 sessions delivered by 30 of the most knowledgeable professionals in the UK's FM industry today.
On Tuesday 9th April, Mark Miller, Workplace Technology Strategist from worldwide leader in IT and networking Cisco, will be discussing the changing workplace and its technology in his session Demystifying workplace technology. The workplace is going through a time of unprecedented change and organisations must rethink how workspace design, workplace policy and technology can come together to create a sustainable, fit-for-purpose and future-proof work environment. Mark will take a non-technical look at technology and will demonstrate how Cisco is using technology in its own offices.
Yvonne Taylor, head of cleaning at OCS, will discuss one of the UK's hottest topics in her session Reducing single-use plastics in cleaning and catering on Wednesday 10th April. The fight on single use plastic is well documented and OCS is sharply focused on how it can limit the impact of its operations on the environment. In this session, Yvonne will talk about the commitments the business has made, working with suppliers to ensure that improvements are made holistically, and making sustainable changes that will have a positive impact.
Also on Wednesday, Mike Boxall, managing director, Sitemark, the de facto standard for good buildings, explores what benchmarking is and challenge the common misconception around what it means in his session Benchmarking: it's not all about cost.
Don't miss the event's panel debate on Thursday 11th April: What does the Pret allergy scandal mean for workplace catering? Three allergen-related deaths appeared in the news last autumn, bringing the topic of labelling to the forefront of caterers and FMs' minds. Four industry experts will analyse what they will mean for the FM community.
One of the final sessions of the programme, The invisible danger – how FMs can protect building occupants from bad air will be hosted by Peer Dyment, IAQ expert, Camfil. The Government's Clean Air Strategy is putting air quality both outside and inside under scrutiny, and FM's understanding of the effect of 'bad air' under the spotlight. Peter will explain the potential dangers within our buildings and give FMs practical suggestions on what they can do to protect occupants to ensure their buildings become 'safe-havens'.
IFMA announce support for 2019
New for 2019, The International Facility Management Association (IFMA) UK chapter has embarked on a partnership with The Facilities Event and in addition to exhibiting will also be running networking events during the show.
IFMA is made from the support of over 24,000 members across 100 countries and is widely recognised as the world's largest international association for facility management professionals. The IFMA UK chapter was formed in spring 2018 to offer FM professionals direct localised support that taps into the global industry in ways not currently available in the UK market.
Dave Wilson, one of the IFMA UK chapter directors, stated: "The Facilities Event is the UK's leading exhibition within the FM industry, and one we were eager to support. We look forward to seeing our members there."
One free badge, four great events
Those attending The Facilities Event 2019 will also get free access to its co-located events The Fire Safety Event, The Health & Safety Event and the brand-new The Security Event. Each event features its own professional seminar programme and a host of global brands demonstrating their technology and services.
From legislative trends in health & safety to essential fire safety and security updates, the four events provide the ultimate opportunity for FMs at every level to update themselves on vital business knowledge.
Godfrey explains: "We know that in today's busy world, FMs time is extremely precious. That's why our focus for the 2019 edition of The Facilities Event is to provide real value for the industry. We guarantee that those who attend will learn skills, experience and touch innovative technology and meet new industry colleagues."
Free visitor registration is now open, visit www.facilitiesevents.com to claim your free badge. Interested in exhibiting? Contact Rachel Godfrey on 01342 333714 or email rgodfrey@western-be.co.uk.
OTHER ARTICLES IN THIS SECTION