ARTICLE
Toilet roll dispenser launch
21 September 2018
Brightwell Dispensers now offers a new Twin Micro Jumbo toilet roll dispenser as part of its growing Modular range of jumbo toilet roll dispensers.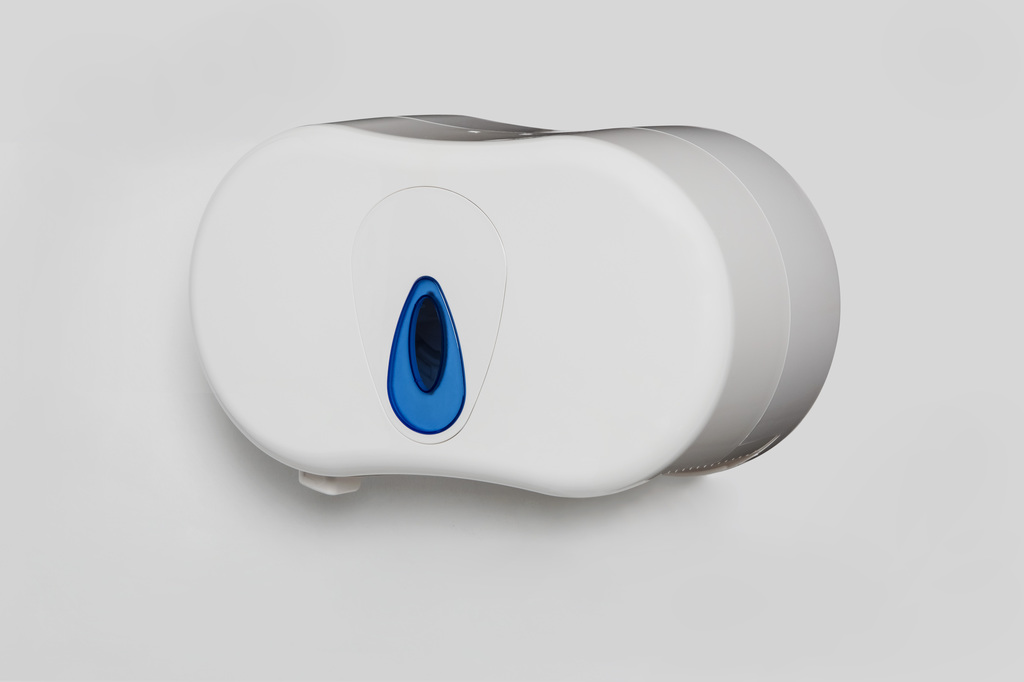 The new Twin Micro Jumbo toilet roll dispenser is designed to be a very cost-effective unit to dispense and manage toilet rolls. The dispenser has a secure lock and an easy-to-use sliding mechanism, ensuring that the second toilet roll will only be used once the first roll has been used up. Changing from one toilet roll to the other is very easily done by moving the slider over once the first toilet roll is finished.
According to Brightwell Dispensers, a benefit of the Modular Twin Micro Jumbo is that the compact toilet roll dispenser fits even in small cubicles.
It also fits two micro jumbo toilet rolls, which saves maintenance time, as the toilet rolls need to be replenished less frequently. The design of the dispenser also ensures that every sheet is used, and the robust ABS plastic makes the cover easy to clean.
The Modular Twin Micro Jumbo is available in two variants: A fixed cored spigot, fitting core sizes from 37mm to 42 mm in diameter; and a rotating coreless spindle for coreless toilet rolls.
The maximum toilet roll size for both variants is 140mm. Spare parts can be purchased to change from one variant to the other.
With this new addition to the range, Brightwell Dispensers is now offering jumbo toilet roll dispensers in five sizes.
OTHER ARTICLES IN THIS SECTION