ARTICLE
The next generation of floor cleaning
20 January 2020
Hooper Services and TSM Srl have unveiled the willmop 50, described as the next generation of floor cleaning.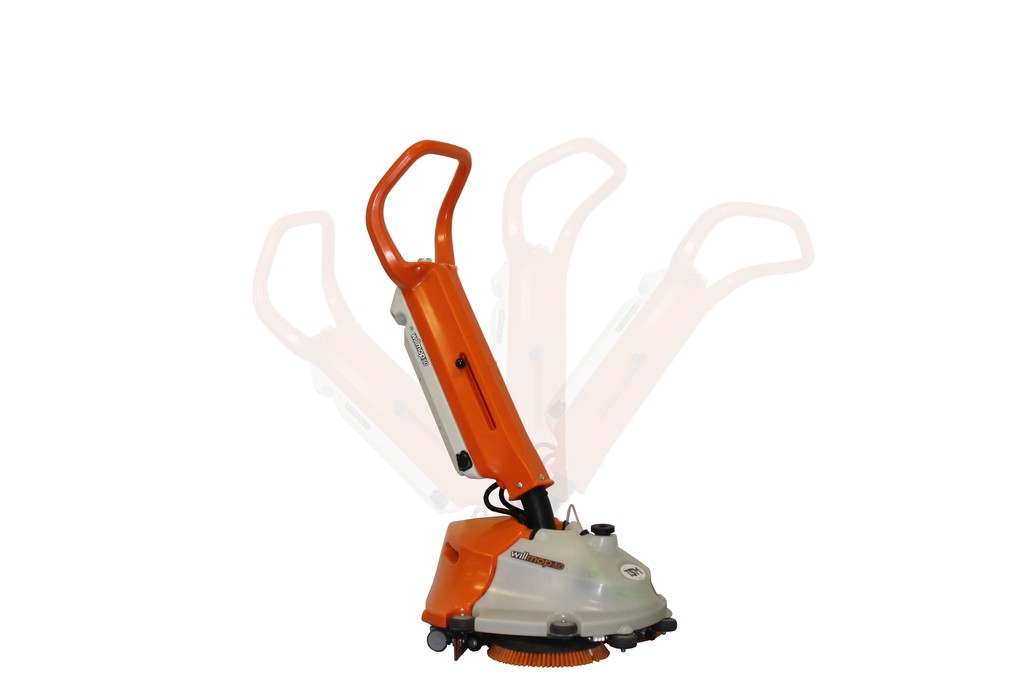 Within the vast majority of the cleaning industry, personnel are still having to use a mop and bucket, forfeiting the ability to achieve a deep clean, this is due to the fact that many of the cleaning machines available are unable to combine the flexibility afforded by a traditional mop with the cleaning power of a professional floor scrubber dryer.
The willmop 50 has been ergonomically designed to allow for maximum control with minimum effort, personnel can easily and safely operate the machine with one-hand without any loss of performance or unnecessary strain on the user.
The patented elastic joint, designed and patented by TSM, not only allows for otherwise strenuous bending of the handle and a complete 360° turning arc, but also offers support of it's own weight which makes willmop 50 extremely light and manoeuvrable during use.
Designed to clean around and beneath furniture. the willmop 50 is said to put an end to the traditional mop and bucket.
OTHER ARTICLES IN THIS SECTION