ARTICLE
The future of washroom systems
07 November 2019
The North Shore premium proprietary system of washroom dispensers and consumables is a high capacity and competitive cost-in-use solution for facilities managers and contract cleaners of busy premises.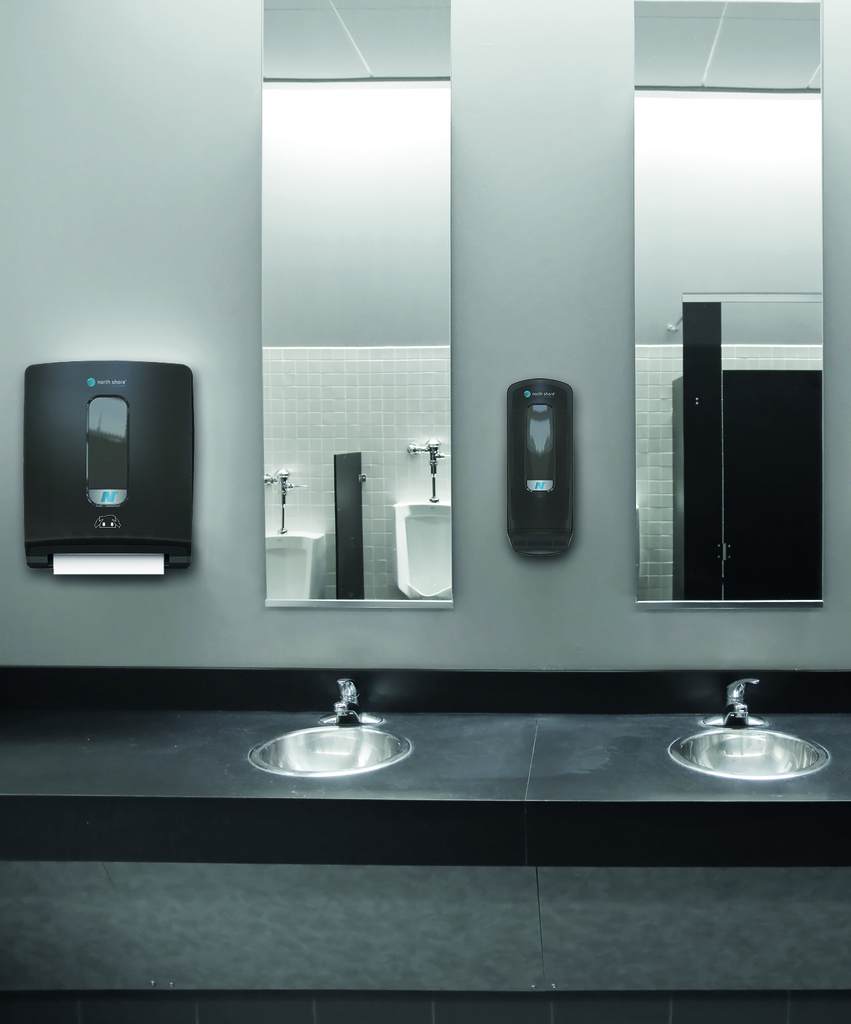 Created by leading manufacturer and supplier of away-from-home (AfH) professional paper hygiene and wiping products, Northwood, North Shore dispensers include the high capacity 5,000 sheet, four roll toilet tissue dispenser, the Orbit, roll hand-towel dispensers which hold up to 678 sheets and the Hybrid Roll Towel System, designed for the ultimate luxury experience. The range is ideal for high footfall washrooms and those where supplies are checked only daily, and the dispensers' transparent, durable ABS plastic construction means this can be done at a glance.
North Shore dispensers are lockable, preventing theft, and also minimise waste – as the next roll may only be accessed once the first has been exhausted free-rolling is prevented. The paper products are drain-friendly, so precluding costly and time-consuming blockages. As such, the collection is said to present excellent cost-in-use
The range also features strong sustainability credentials: 50% of the paper products within the range are EcoLabel accredited and 70% of its paper products are made from recycled paper.
OTHER ARTICLES IN THIS SECTION