ARTICLE
Cordless vacuum cleaners
12 April 2019
Makita, the professional power tool manufacturer, has added a new twin 18v (36v) Brushless Backpack LXT Vacuum Cleaner, and another capsule-type 12Vmax CXT Vacuum Cleaner to the range.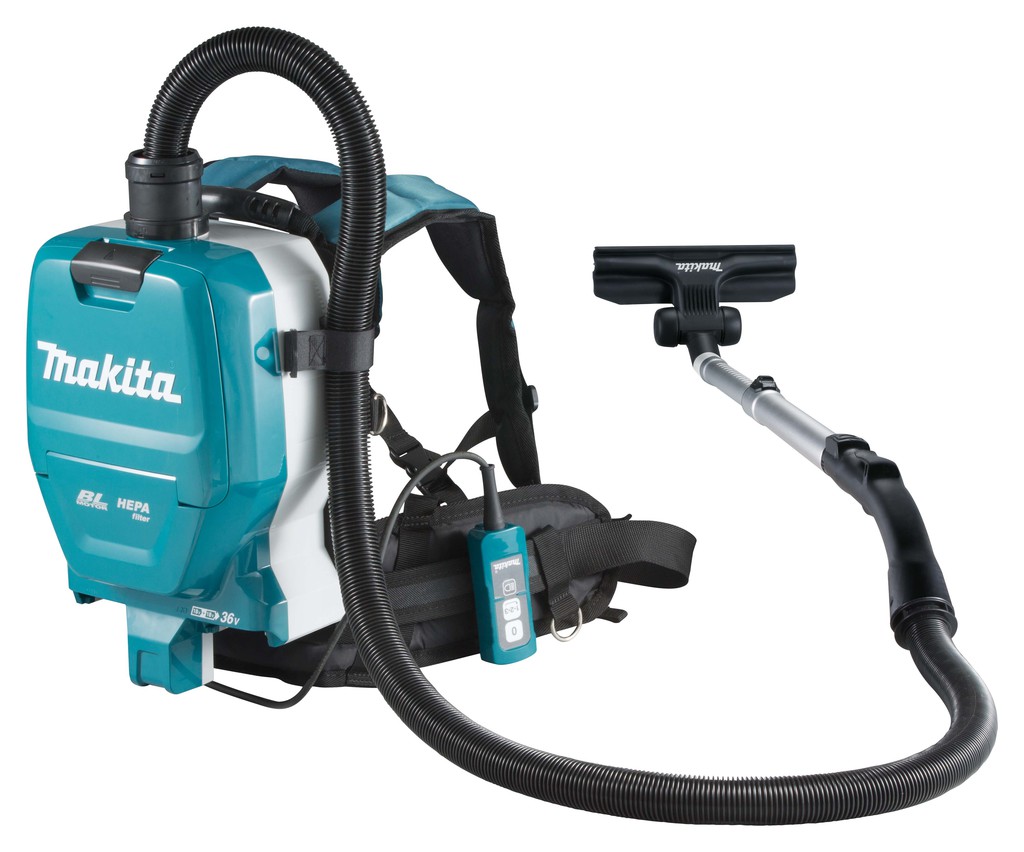 They join the expanding Makita collection of cordless vacuum cleaners, which includes a robotic model, as well as an extensive pressure washer and dust extraction ranges.
The new DVC261ZX11 Brushless Backpack LXT Vacuum Cleaner is powered by twin 18V Lithium-Ion LXT batteries, directly housed on the machine to power the 36V DC Brushless motor drive system that provides high performance and extended run time. The new DVC261Z produces 105, 55 and 30 watts of suction power in Maximum, High and Low settings with an improved maximum airflow of 2.3 m³/min and sealed suction of 11 kPa.
This vacuum features a convenient controller operable On/Off switch and Max/High/Low power selection switch. This controller is equipped with a belt clip that attaches onto the waist belt of the comfortable, adjustable harness.
In this 'body only' model the HEPA filter can be easily removed for cleaning and can be used with either a paper dust bag that has a large capacity of 2.0 litres, or a cloth dust bag with capacity of 1.5 litres. This powerful, lightweight machine weighs just 3.9kg, plus batteries, features a battery protection circuit, lightweight hose and has low vibration and noise levels.
For light domestic cleaning, the new CL108FDZ 12Vmax CXT Vacuum Cleaner is just right for the job and joins Makita's wide range of bag-less, capsule style machines which are efficient and easy to empty. This new model has a dust capacity of 0.6 litres and weighs a comfortable 1.0kg without a battery.
Producing an impressive 30, 20 and 5 watts of suction from three power settings of Maximum, High and Normal, this model has a max sealed suction of 4.4 kPa and maximum air flow of 1.2 m³/min.
OTHER ARTICLES IN THIS SECTION