ARTICLE
Efficiency improved at busy venues
11 July 2019
Airports, theme parks, zoos and other venues that are typically overcrowded in the summer are all reaping the benefits of Tork EasyCube.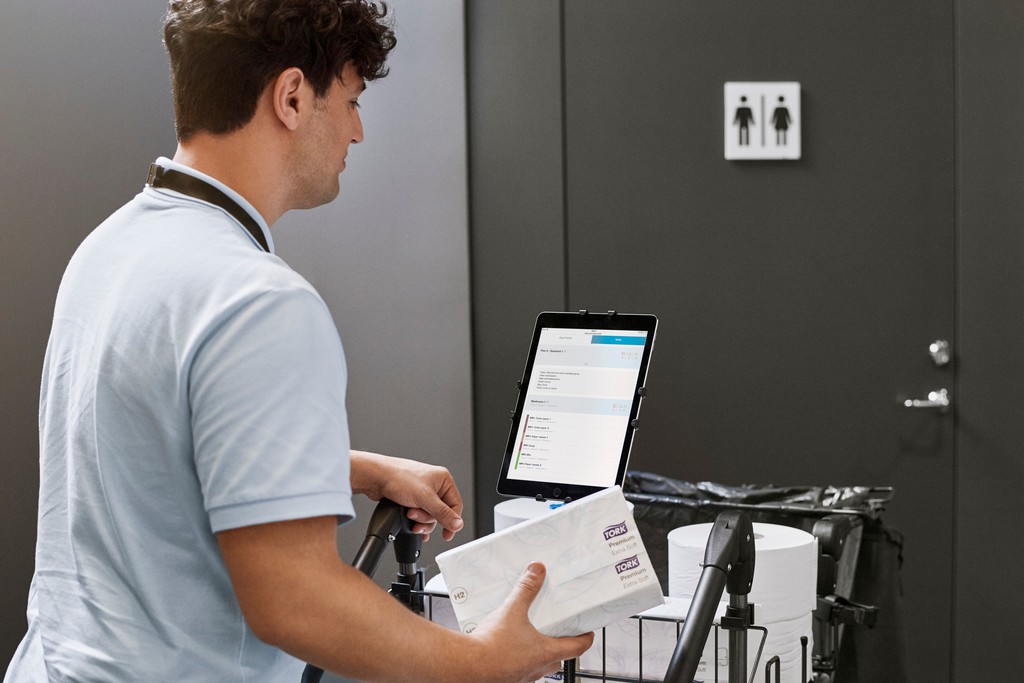 The system has been installed in theme parks and other outdoor amusement facilities across Europe and the US. And it is also up and running in 14 airports worldwide with trials being held at another 14.
"Airports are a segment in which Tork EasyCube delivers a lot of value," said Essity sales manager Stuart Hands. "It can be difficult to predict the visitor patterns in airport washrooms which are always busy and need to be in service around the clock.
"Tork EasyCube addresses this issue by providing staff with real-time information via their smartphone about visitor numbers and dispenser refill levels. This helps them to avoid product run-outs and allows them to attend to any urgent cleaning issues in a timely manner."
Among the latest theme parks to switch on to the benefits of data-driven cleaning is Kentucky Kingdom and Hurricane Bay in Louisville, Kentucky.
Tork EasyCube provides cleaning managers with an overview of staff activity which helps them to make better-informed decisions. And the system is also aiding the park's entire stock and maintenance process.
Remote washroom monitoring via data-driven cleaning is a particular benefit in theme parks where staff often need to walk long distances between washrooms in order to make manual checks.
Other theme parks now using Tork EasyCube include Grona Lund in Stockholm, which notched up an all-time-high in its customer satisfaction index after installing the system; and Sweden's Furuvik zoo and amusement park. This facility claims to have achieved its visitor satisfaction goals 46 per cent more frequently after installing Tork EasyCube.
And at the Apenheul Primate Park in the Netherlands, complaints about washroom standards fell to almost nil after the system was installed.
OTHER ARTICLES IN THIS SECTION