ARTICLE
Breweries hop to Hughes
18 April 2019
In Europe alone the brewing industry is estimated to employ over 100,000 people, producing over 40 billion litres of beer every year.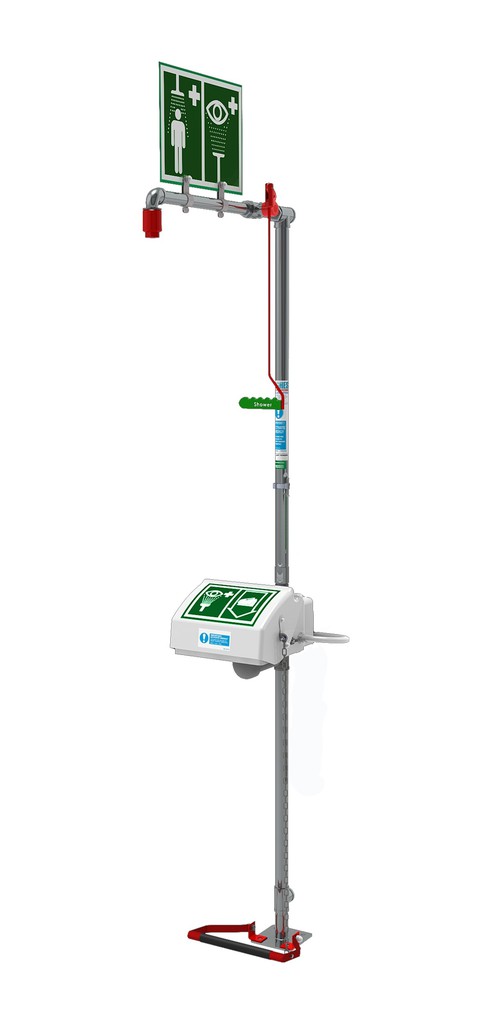 However, getting that beer from grain to glass is not a straightforward process. Even after brewing is complete, harsh chemical cleaners need to be used to ensure the tanks and pipework are sanitised and safe. Due to the potential for a splash or spill of these hazardous cleaners, on-site safety showers are a necessity.
Anhydrous ammonia used in refrigeration requires safety showers to deliver a large amount of water for at least 15 minutes, at a temperature between 25C-30C. Hughes STD-TC-100KS/11K Temperature Controlled Safety Shower maintains the water within this range and can also be used to supply heated water to other emergency safety showers in the local vicinity.
Hughes Safety Showers' range of Indoor Emergency Safety Showers are ideal for a brewery environment. The indoor range includes ceiling, wall and over-door mounted models, designed for environments where space is at a premium. The combination units comprise of a plumbed in safety shower and an eye/face wash for full decontamination. (Model shown - EXP-18GS/45G).
OTHER ARTICLES IN THIS SECTION