Axis Group achieves ServiceMark Accreditation
14 November 2019
Axis Group has successfully achieved the ServiceMark Accreditation from The Institute of Customer Service following a major initiative to put customer service at the forefront of its businesses within the cleaning, security and reception services sectors.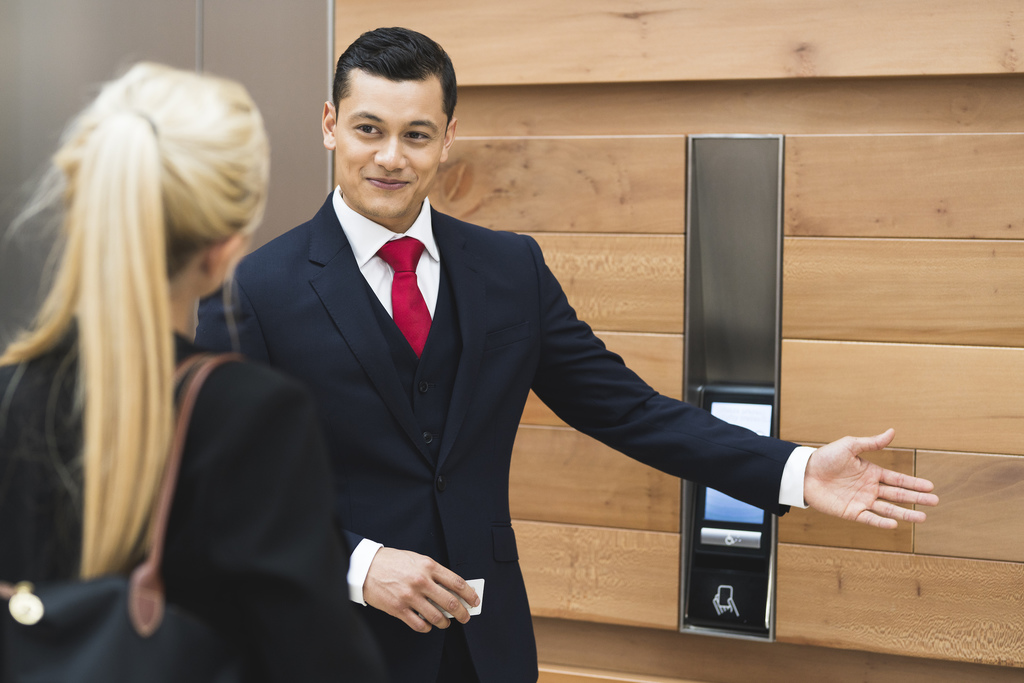 ServiceMark is a national standard recognising an organisation's achievement in customer service, and its commitment to upholding those standards. It is awarded based on customer satisfaction feedback and an assessment of employee engagement with an organisation's customer service strategy. Not only does ServiceMark accreditation help organisations understand how effective their customer service strategy is, but the process also identifies areas for future improvement.
Axis Group CEO Jonathan Levine said: "We are the only security, cleaning and reception companies to have achieved the ServiceMark Accreditation. Each and every one of our employees has played their part in the process and should be justifiably proud of this recognition."
Axis Group joined The Institute of Customer Service in May 2017 after recognising that customer service was at the heart of all of its Group operations: "We wanted to benchmark our services against the best and look for areas in which we could improve," Jonathan continues.
In the Assessors report Axis Group was congratulated for its focus not only on customers but also employees.
Axis customers gave the company a Customer Service Index of 79.4 out of 100 (against a UK Customer Service Index benchmark of 76.9 for the service sector). This Index was generated from customers' perception and experience of Axis' service delivery, complaint handling, customer ethos, emotional connection and ethics.
Axis Group will now hold the accreditation for a three-year period with a re-assessment in late 2020.
OTHER ARTICLES IN THIS SECTION