ARTICLE
Why single out healthcare staff for hand washing campaigns?
31 May 2016
Infection control teams are constantly coming up with ingenious new ways of persuading healthcare workers to wash their hands. But what is being done to improve hand hygiene among hospital patients and visitors? Stephen Wright from Tork manufacturer SCA looks at healthcare hygiene beyond the scope of staff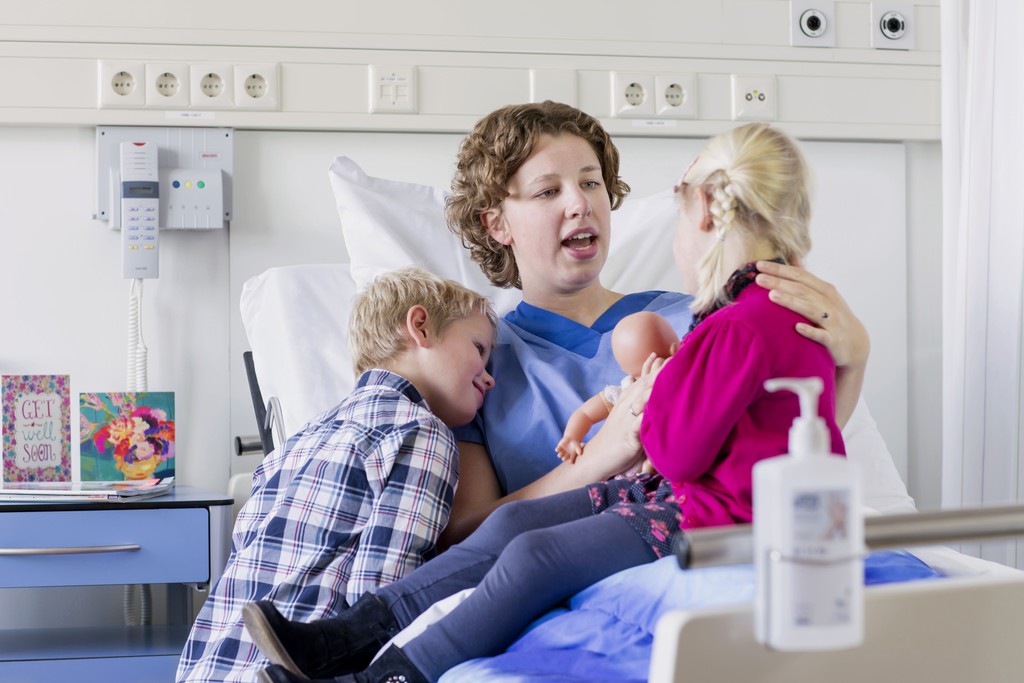 It was more than 175 years ago when a link was first made between poor hand hygiene and the spread of infections in hospitals. An Austrian doctor in the 1840s noticed an unprecedented number of deaths in a labour ward where medical students went straight from the pathology lab to attend expectant mothers. When Dr Ignaz Semmelweis insisted that these students wash their hands between lab and labour ward, the mortality rate among the women dropped by 500 per cent.
Today it is common knowledge that hand hygiene is a crucial factor in preventing the spread of healthcare-acquired infections. In fact most hospitals remind staff of this with the aid of stickers, posters, leaflets and other prompts.
But infections are not only spread from wound to wound via the hands. Contaminated hands may also transfer pathogens on to surfaces where they could infect the next person touching them. In a hospital these surfaces could include bed frames, curtains, bedside tables, lockers, chairs and wheelchairs – all of which may be touched by patients and visitors as well as by healthcare staff.
It is true that medical staff are in more frequent contact with infections and viruses than the average visitor or patient. But what if a visitor brings in a virus or infection with them? And what if an infectious patient touches a door handle or light switch, inadvertently contaminating a surface that might then be touched by other patients, or visitors and staff?
A recent US study revealed that around 10 per cent of patients harbour an antibiotic-resistant bug on being transferred to a post-acute care facility from a hospital. According to the study authors, providing the right tools in a convenient location is key to any successful hand hygiene strategy. But while sinks and alcohol gel dispensers are often placed near the doors of patient wards and rooms, these tend to be aimed at the staff rather than patients - many of whom will be bed-bound in any case.
The study concluded that encouraging patients to wash their hands was currently an underused strategy. A second study carried out by the Nursing Times in 2011 revealed that up to 60 per cent of patients in the UK use no hand washing facilities whatsoever during their hospital stay. When hand hygiene facilities were offered at their bedside, some products were found to be much more popular than others.
Alcohol foam 'popular'
Two hundred patients were offered the use of alcohol foams, alcohol wipes, wet cloths, bowls of soapy water and mobile sinks. Alcohol foam was found to be the most popular choice regardless of age, dexterity and mobility.
Meanwhile, increasing efforts are being made to persuade hospital visitors to wash or sanitise their hands before visiting their loved ones. Visual prompts have had some success: one study at a South Carolina hospital showed that visitors were five times more likely to use a hand sanitiser dispenser if it were prominently located in the middle of the lobby rather than being tucked away to the side of the reception area.
Virtual nurses
"Hologram" nurses are also now being employed in some UK hospital foyers. These virtual nurses remind visitors about the importance of hand hygiene and are reported to have been successful – perhaps because many of us are more receptive to receiving instructions from a hologram than from a real member of staff. These prompts are already being used London, Bedford, Doncaster and Rotherham.
So the message is clear. User-friendly hand hygiene facilities need to be provided for visitors and patients as well as for staff to encourage hand hygiene. These should be conveniently located and clearly marked to avoid the need for people to have to hunt around for them. And alcohol foam sanitisers are a particularly good "tool" since these are quick and easy to use – and are also preferred by patients, at least according to one study.
If these simple measures are put in place – and if gentle reminders are employed to further encourage hand hygiene among visitors and patients – we could make great strides in reducing hospital-acquired infections.
OTHER ARTICLES IN THIS SECTION