ARTICLE
Complete turnkey package
19 February 2016
Industrial Washing Machines (IWM) has delivered a complete turnkey solution to PHS Teacrate in Durham after a major investment at the distribution centre.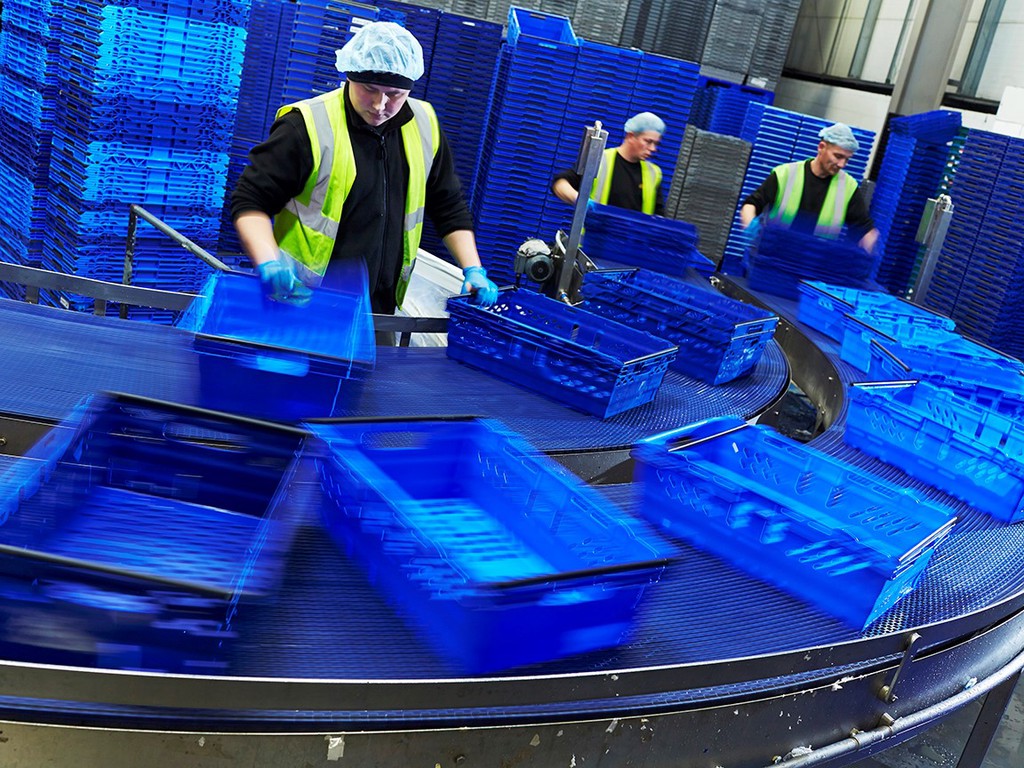 The T2000 washer/dryer system is suitable for logistics operations and, thanks to a state of the art monitoring system; it helps save energy, water and gas.
Designed, manufactured and installed by the IWM team of engineers, the T2000 was created to wash and dry supermarket distribution crates, dolly's, plastic crates for foodstuffs and breadbaskets.
Robust, versatile and easy to use, the T2000 machine has a minimum throughput of 1600 trays per hour and a maximum of 2000 for light to medium soiled trays. The trays can be loaded and unloaded manually.
The high performance washing is achieved thanks to the stainless steel screw type nozzles that cover the product on a 360-degree angle. The high capacity tank holds 1500 litres of water, which is pushed through the system via six bespoke pumps with capacities ranging from 3.0 to 5.5 kW.
Equipped with a triple tank and two conveyorised lanes for incoming trays, the T2000 comes complete with a blow dryer module. Once the trays pass through it, they are quickly dried by the stainless steel high velocity air-knife system coupled to the fans.
Electricity, gas and water consumption are carefully monitored through purpose built monitoring systems including pulse-enabled gas, electric and water meters as well as a pulse-enabled waste monitoring irrigation meter.
OTHER ARTICLES IN THIS SECTION