ARTICLE
Soluclean awarded the Leaping Bunny
26 January 2015
Soluclean has become the latest company to be awarded the Leaping Bunny.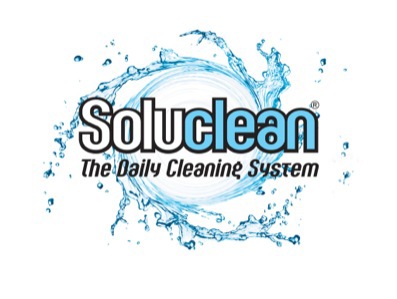 Soluclean is only the second industrial cleaning company to gain certification, providing a great boost to the Clean Up Cruelty campaign, which urges local authorities to make the switch to cruelty-free cleaning products.
Soluclean are a British brand with a large range of products, from washroom cleaners and degreasers to disinfectants and carpet cleaners. The products are eco-friendly and come in innovative water-soluble sachets, pre-dosed to exactly the right concentration. The sachets aim to be user friendly, time saving, cost effective, and space saving, and can be used in trigger spray bottles, mop buckets and scrubber driers.
Jon Horton of Soluclean said: "There has been a justifiable increase in pressure on UK companies to recognise the need to end animal testing on cleaning products. Soluclean, as a leading ethical and ecological supplier of cleaning chemicals, are committed to Continuous Improvement. Soluclean adhere to a policy against animal testing and ensure our formulations meet the requirements to be accredited to Cruelty Free International's Humane Standard. Soluclean fully support the Clean Up Cruelty campaign."
See more at: http://www.crueltyfreeinternational.org/en/a/New-Industrial-Cleaning-Company-Certified#sthash.jc7R74sa.dpuf
OTHER ARTICLES IN THIS SECTION