ARTICLE
Spraying made easy
07 April 2014
DMMP, the UK distributor of Chapin, has introduced two new sprayer models and other product innovations in response to feedback from customers.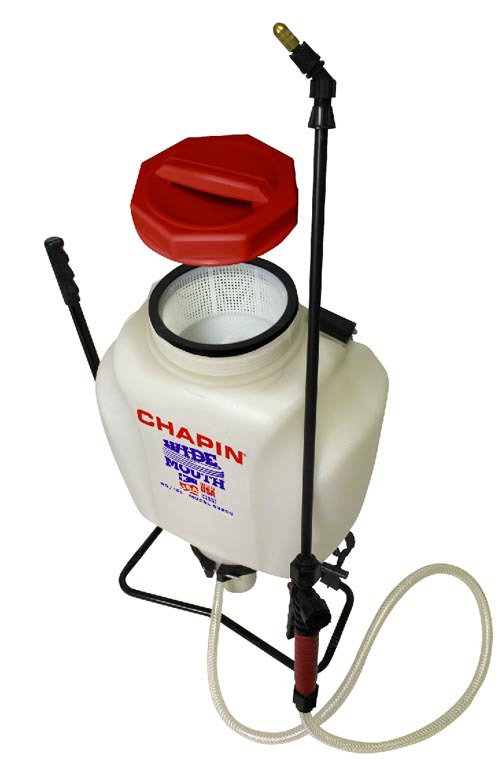 The 6 inch Wide Mouth opening of the new 63800 sprayer gives a 50% wider opening with a completely perforated filter basket for easy filling and minimal spillage.
Other features include 15 litre capacity, non-leak viton seals, multiple nozzles, a reinforced see-through hose and a carry handle on the lid.
The new 63900 knapsack has a Hybrid Piston Diaphragm pump (meaning there is both a piston and diaphragm pump in the unit) for increased efficiency and reliability. As the combined piston diaghragm pump are situated inside the tank, the PSI is higher and it is virtually leak proof.
The 63900's new JetClean Self Cleaning Filter works by producing on each downstroke a burst of spray across the in-tank removable filter, keeping it film-free and stopping sediment from entering the pump cylinder.
RELATED ARTICLES
No related articles listed
OTHER ARTICLES IN THIS SECTION