ARTICLE
The 'wow factor' washroom
11 February 2014
Tork manufacturer SCA offers a complete range of tissue and skin care systems for washrooms with a 'wow factor' – such as those found in upmarket restaurants, bars and hotels.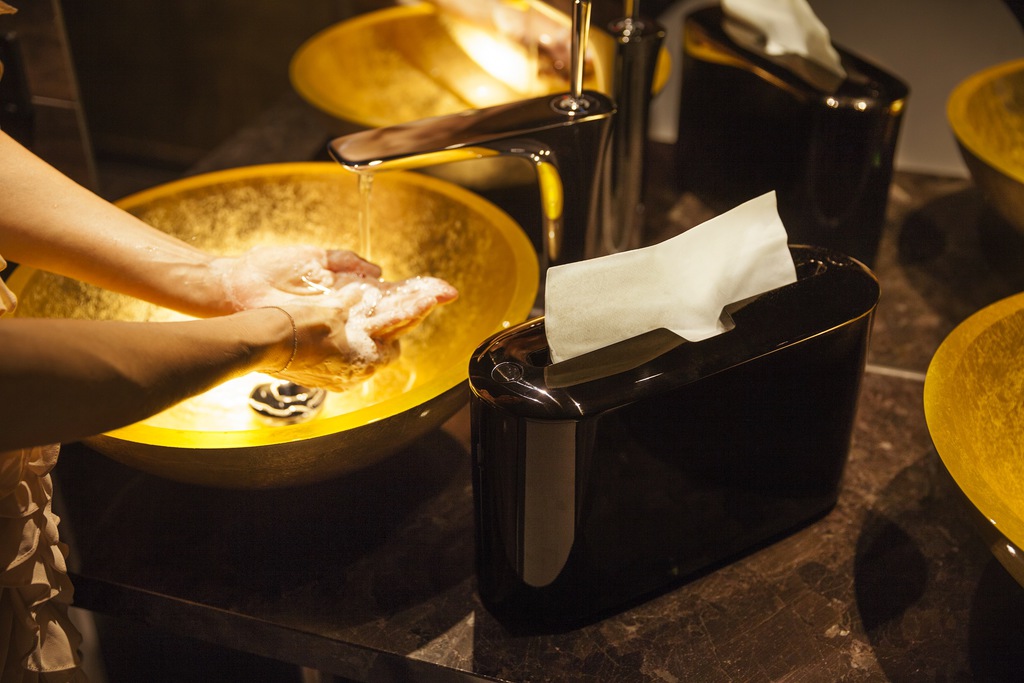 A hygienic alternative to single-use textile towels is the sleek and stylish Tork Xpress Countertop Multifold Hand Towel dispenser. Available in black or white, it gives out large, highly absorbent towels one at a time to prevent over-consumption and cross-contamination.
The Tork Xpress Multifold Hand Towel Dispenser in either a smart aluminium or black finish helps to create a good impression, particularly when stocked with large, extra soft four-panel Tork Xpress multifold hand towels.
These dispensers can be teamed with the Tork Twin Mini Jumbo Twin Toilet Roll in Aluminum or the Tork Twin Coreless Mid-size Toilet Roll in black Elevation to create a cohesive washroom image.
The Tork Foam Soap in a Tork Aluminium or black Tork Elevation dispenser is an upmarket alternative to standard liquid soaps in push-button units, while the Tork Hand and Body Lotion and Tork Toilet Seat Cleaner demonstrate an extra level of care.
OTHER ARTICLES IN THIS SECTION