ARTICLE
Hygienic shower toilets
27 February 2019
Closomat's (Total Hygiene) range of shower toilets are said to deliver the most hygienic and efficient wash performance available.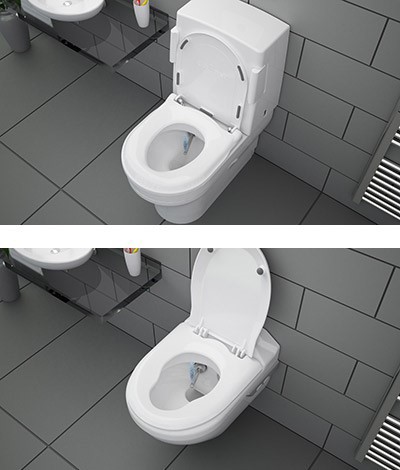 Washing is followed by warm air drying – not something found in every shower toilet. The combination means that the user can go to the toilet, knowing they finish, being as clean as possible.
The latest model, the Asana, brings additional benefits in terms of wellbeing and health benefits. Users can, with each use, choose from a selection of douche options – rotating, pulsating, varying temperature – or have all variants. Closomat shower toilets are also described as offering the most effective drying available in the sector.
"It is logical that washing and drying is more effective and hygienic than wiping with a bit of paper – whether it is dry or damp," Robin Tuffley, Closomat marketing manager, said. "But the hygiene element extends beyond the cleanliness of one's bottom. It addresses the hygiene issues of possible urinary or faecal contamination of hands or clothing.
"The wash and dry functions have psychological benefits too: clients consistently report they not only feel clean, but there's the positive impact on their mental health of having independence and dignity: they can use the toilet without having to rely on someone to wipe them clean. What is more, our toilets would not look out of place in even the most stylish contemporary bathroom."
OTHER ARTICLES IN THIS SECTION