ARTICLE
Connected cleaning IoT system
08 August 2019
InnuScience say they are the youngest and fastest growing of the top 15 manufacturers in the UK, supplying biotechnology based cleaning products to the FM, building care, hospitality and care sectors.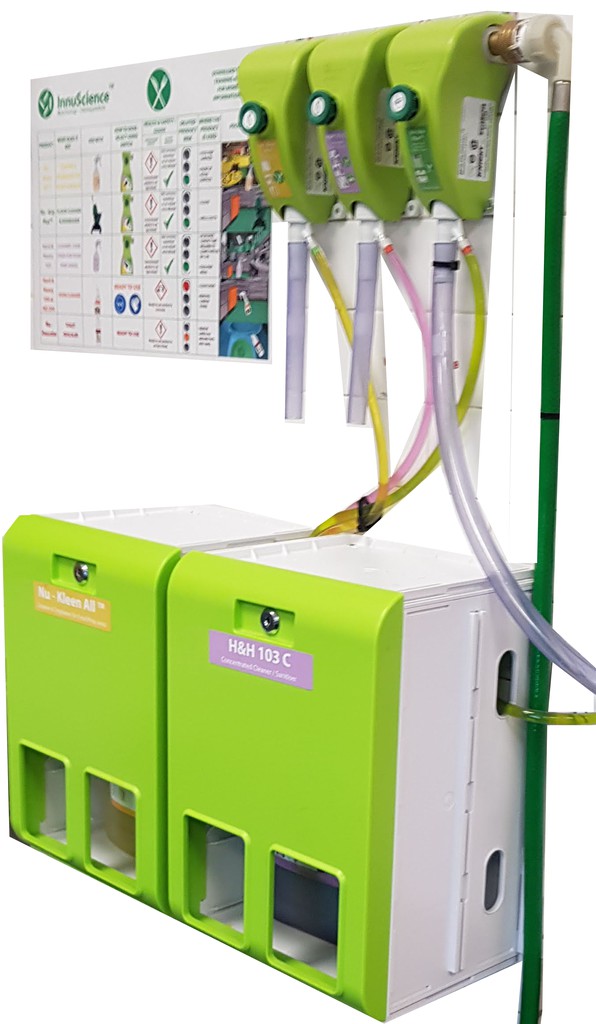 By using biological actives (fermentation extracts, enzymes and microbes) InnuScience can achieve the upfront results of strong chemical products, with a residual cleaning action that improves standards over time.
According to InnuScience, the benefits of using Biotechnology to clean are strong performance and value for money. They are also planet conscious and people friendly.
InnuScience claim to be the first UK cleaning product manufacturer to launch an IoT based product monitoring system, Connected Cleaning.
Connected Cleaning monitors product usage, which is then reported on a monthly basis, against the budget per site. This allows proactive management of any deviations from budget that may occur. The system also reports back any diagnostic issues and empty products that have not been replaced.
Connected Cleaning was launched at the Cleaning Show 2019.
Contact's name: John Kerr
Job title: National Sales Manager
Email address: john.kerr@innuscience.com
Phone number:+44 746 852 2017
Website: http://innuscience.com/gb/
OTHER ARTICLES IN THIS SECTION