ARTICLE
Hearing protection
19 October 2017
A new hearing protection range – Alpha SOTA – has been launched by Alpha Solway, the manufacturer of disposable respirators and protective clothing.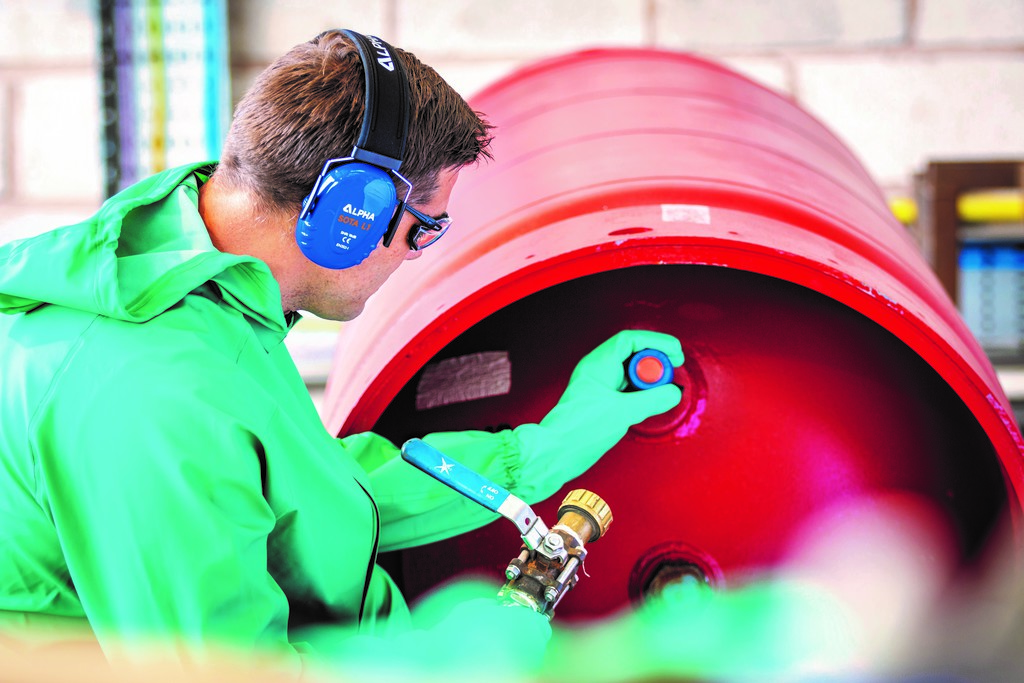 Building on its reputation for creating dedicated worker safety solutions, the range of ear plugs and ear defenders combine features and designs to deliver high performance, high comfort and lightweight hearing protection solutions for applications across a wide range of sectors.
Designed for rapid user acceptance by a specialist team with decades of experience and expertise in hearing conservation, Alpha SOTA protects workers exposed to noise levels from 80dB up to 140dB.
Typical industrial environments where the range excels include manufacturing and maintenance, utilities and plant and equipment through to food processing, heavy industry, highways maintenance and oil and gas platforms.
For hearing protection below 105dB, the Alpha SOTA Simple-Fit disposable foam ear plugs incorporate a tapered design and are manufactured from a soft polyurethane (PU) material. Offering enhanced comfort, workers use a simple 'Roll, Insert, Twist' action when the earplugs are placed into the ear canal to help create a quicker and more effective fit.
Two corded versions of the earplugs are also available, including a fully detectable option for food processing environments.
For louder environments requiring enhanced noise protection, the new range of Alpha SOTA ear defenders offer an array of features and benefits. These include lower profile cup designs, large ear cushions for a secure and superior fit - creating a firm seal over the ears - and a padded, durable headband delivering high-level comfort.
The headbands across the range are also fully adjustable, enabling the wearer to make easy, on-head adjustments to suit their own individual requirements even when they are being worn.
The range is fully integrated for use with other forms of PPE and fully compliant with EN352-1:2002.
OTHER ARTICLES IN THIS SECTION