ARTICLE
Reliable pressure washer range
09 June 2017
The Makita HW pressure washer range features six machines that match all recognised market sectors from domestic to industrial.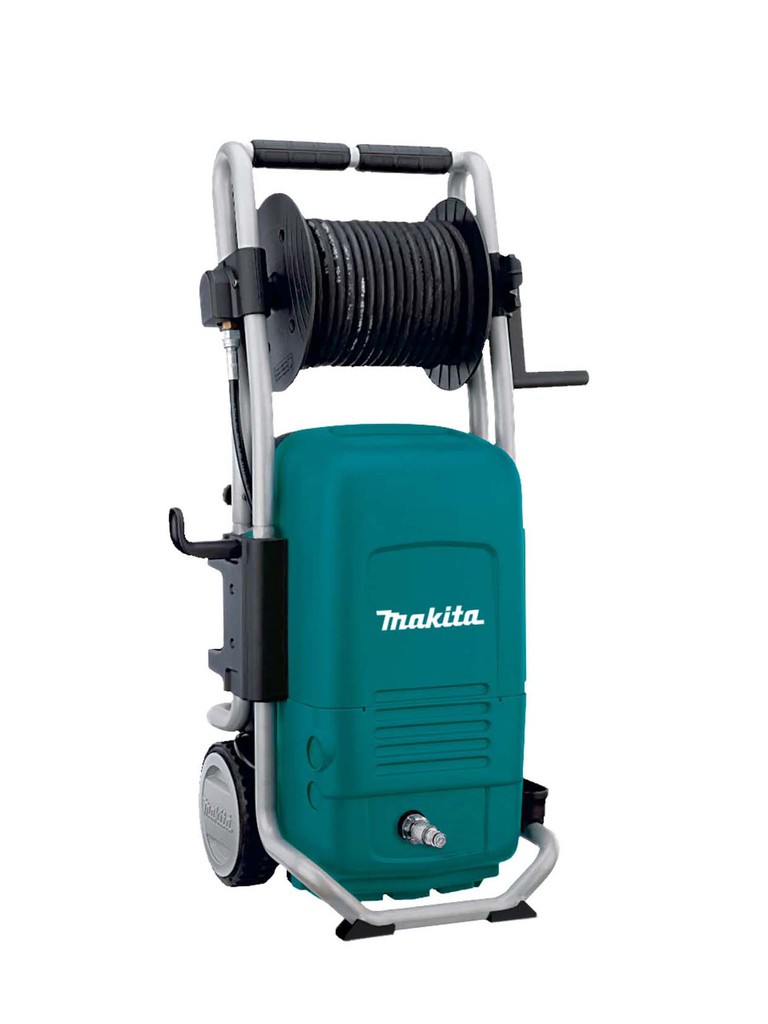 A comprehensive range of complementary accessories is available to extend the use of these reliable high-pressure washers.
The aluminium pump head and motor body and the INOX composite material used for the pump piston provide performance, longevity and reliability. The Makita HW pressure washers all feature reliable wobble plate pump action, which delivers a constant pressure even if water in-flow rates fluctuate.
The range capacity rises consistently from the 100 bar model through 110, 120, 130 and 140 bar models. The HW140 model with 500 litres per hour delivery has a brass pump head, 10 metres of armoured hose carried on a hand reel where the handle locks into position to keep the hose neat and tidy. The HW140 has a metal pressure gun, double detergent tank and Total Stop System, which cuts the motor if the input water pressure drops significantly.
The smallest and most compact model in the range is the HW101 which is a 100bar pressure/360litres per hour washer weighing just 7.3kg and is suitable for household applications.
The Makita HW pressure washer range features an external easy-clean inlet filter that is simply unscrewed from the body of the washer, rinsed out and cleaned under the tap and refitted quickly to ensure high-pressure performance washing.
OTHER ARTICLES IN THIS SECTION