ARTICLE
Rail fastenings firm won over
18 March 2016
Exceptional customer service backed by impressive service support has convinced a long-established manufacturing firm to invest in the latest cleaning technology from Hako.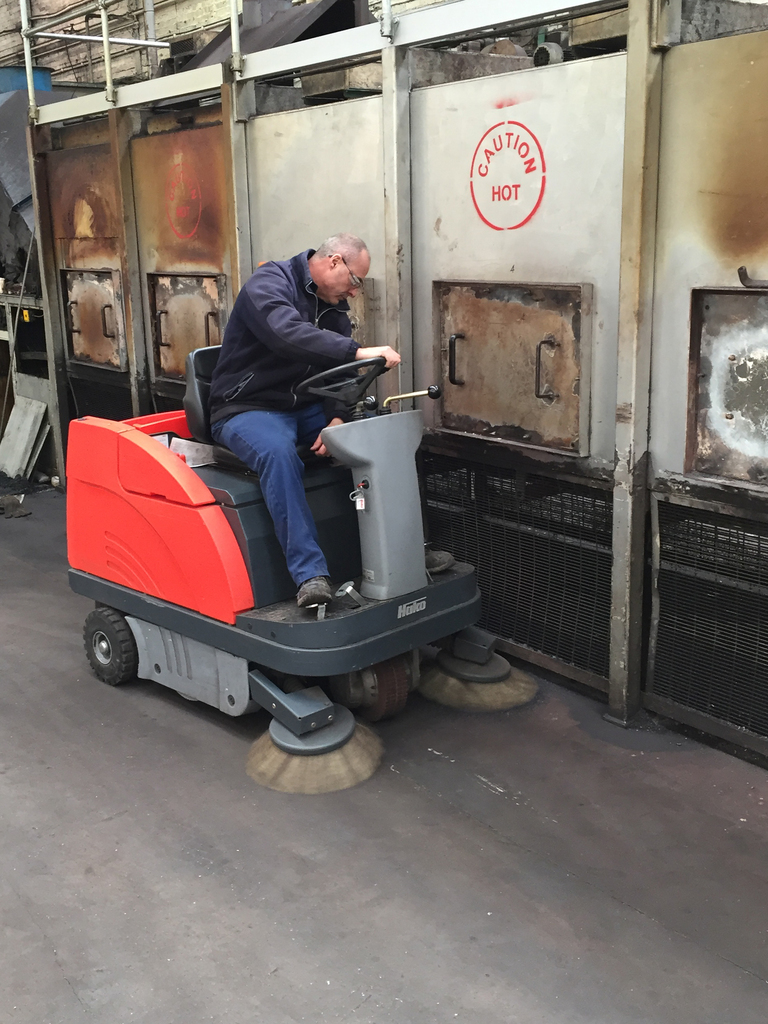 Worksop-based Pandrol, which supplies innovative track solutions to rail operators across the world, had been operating an ageing ride-on sweeper which had reached the end of its working life and had been deemed too costly to repair.
Dale Bloomer, operations manager at Pandrol, explained: "We have a large factory with lots of process dirt, and although we've always been impressed with the capabilities of Hako equipment, the service support we received from our original supplier was poor.
"When they told us that our existing sweeper was now worthless, we decided to contact Hako direct for a replacement, and we were really impressed when they suggested a more cost-effective solution than a straightforward like-for-like replacement.
"As well as doing us a good deal on a new Sweepmaster, the Hako engineer even repaired our old one - so now the two can work in tandem to keep the factory at its best."
Mark Foster, Hako field sales manager - north, said: "For many businesses, the most expensive solution isn't always the best. At Hako we're committed to finding the most appropriate and cost-effective solution for our customers, without compromising on quality or cleaning efficiency.
"Having taken delivery of a new Sweepmaster B980 R, Pandrol has also signed up for a Silver Service Contract, giving them extra peace of mind when it comes to protecting their investment. The contract provides regular services and preventative maintenance that's designed to extend the effective working life of the machine whilst reducing the risk of inconvenient breakdowns."
"Since taking the delivery of the new equipment from Hako, it is easier and quicker to keep this important factory clean and efficient," Dale added.
OTHER ARTICLES IN THIS SECTION