Home
>
For washrooms that want more
ARTICLE
For washrooms that want more
18 February 2016
Following the acquisition of Disposables UK, the stylish Bay West dispensing systems will be centre stage at ISSA/INTERCLEAN Amsterdam under the overall Northwood banner.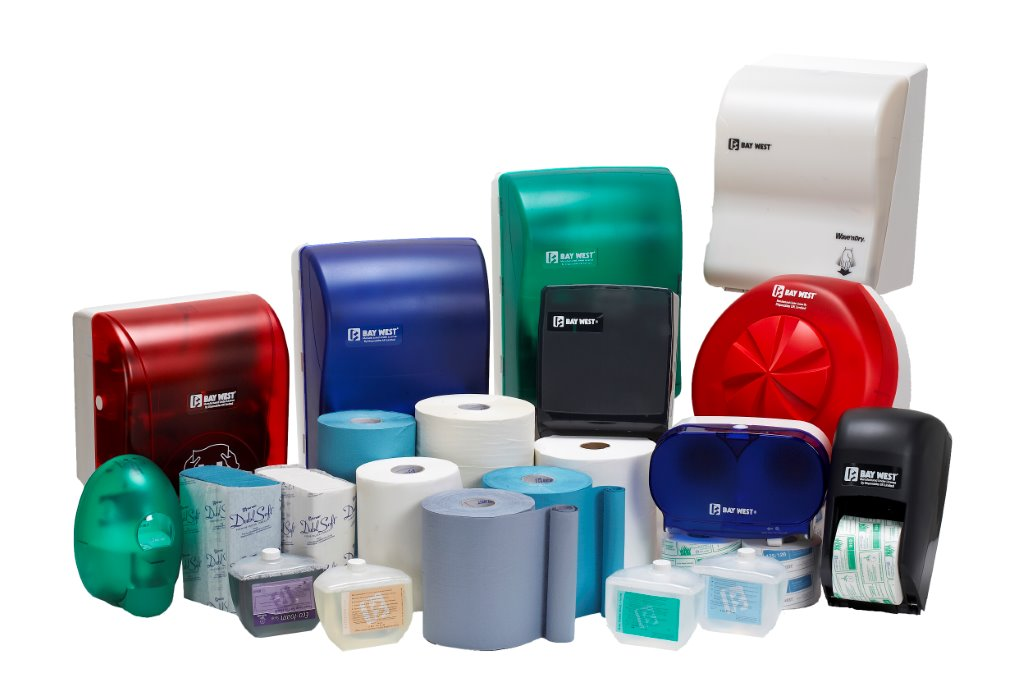 Already established in Europe, and at the forefront of dispenser technology, Bay West has a range of dispensing products that meets the needs of those away from home washrooms that want a little bit more.
Given the added resource afforded as a result of the two companies coming together, it is expected that Bay West will be soon be making significant further inroads into the European market. Backed by impeccable green credentials including being the first UK "away from home" brand to achieve accredited environmentally preferred washroom products status, the EU Eco-Label means that Bay West are officially green washroom products. That environmentally aware culture is evident throughout the manufacturing facility, based at Meltham, near Huddersfield with movement sensitive lighting and an impressive waste recycling regime.
Supplied in five stunning colours to enhance the aesthetic of any washroom, Bay West dispensing systems are both robust and highly efficient. Higher capacities and easy cleaning help reduce the number of service visits required without a corresponding diminishing of overall standards in both hygiene and washroom presentation. Minimising wastage is the goal of most dispensing system suppliers and here again Bay West with its highly efficient cutting system allows the towels to be presented in pre-determined economic lengths thus preventing over use. Further, by ensuring that stub rolls are 100% emptied before a new roll is activated, maintenance staff are less likely to be tempted to prematurely change over the rolls before they are completely exhausted.
To give the washroom that little extra something, the new Impressions range of toilet tissue and hand towels will also be on the Stand. Both 2 and 3 ply toilet tissue and 2 ply hand towels are laminated and micro-embossed to give greater absorbency and a softer, more luxurious feel that appeals to the more discerning premium sector. The Impressions range is entirely compatible with the standard Bay West range of dispensers.
www.issainterclean.com/en/amsterdam/
Stand 11.135
RELATED ARTICLES
No related articles listed
OTHER ARTICLES IN THIS SECTION