ARTICLE
Achievement award
10 December 2014
President of TNT Unlimited, Tim Twitchell, has won the prestigious Thomas W. Valentino Achievement Award, presented by global hygiene company Vectair Systems at the annual ISSA Interclean North America exhibition held in November 2014 in Orlando.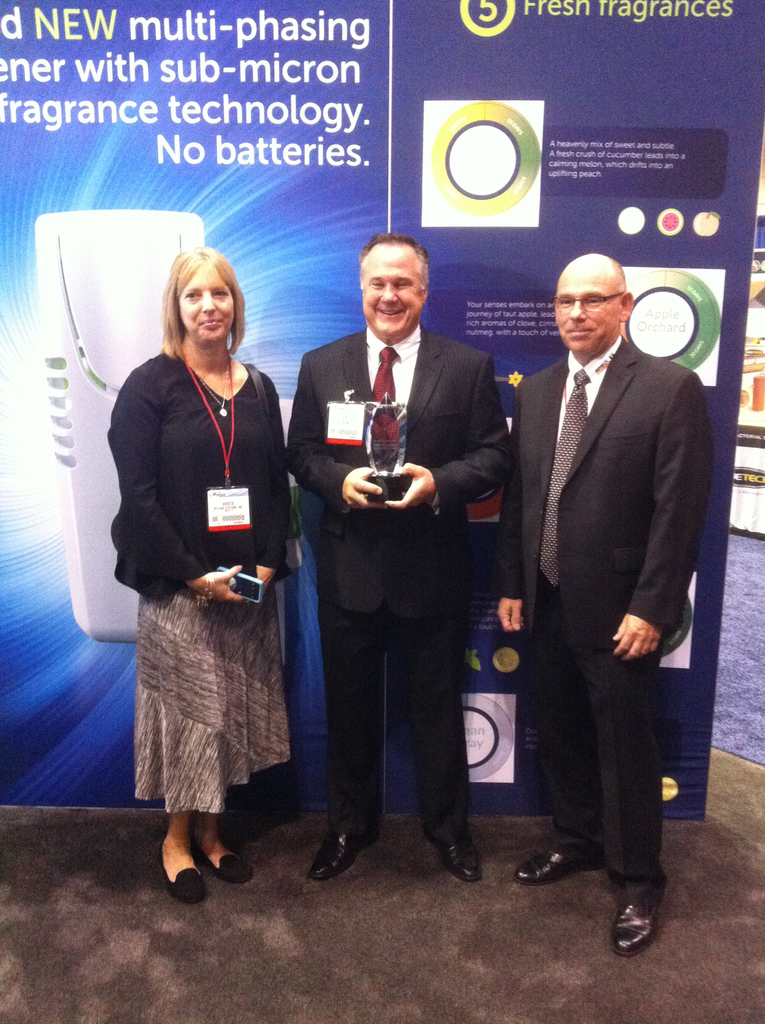 TNT Unlimited represents leading manufacturers (including Vectair Systems) that have been developed to service a wide range of industries, including sanitary.
It was with both huge regret and great sorrow that Vectair Systems announced the death of its North American vice president of sales and marketing, Tom Valentino, in October 2014. Tom died at the age of 51 at home on 25th September 2014 following an 18-month battle against cancer.
As a tribute to Tom, Vectair Systems set up the Thomas W. Valentino Achievement Award, which each year will be presented to an individual who has shown an outstanding contribution and positive impact to Vectair Systems Inc.
Paul Wonnacott, president of Vectair Systems, said: "Tim was a worthy winner for his continued commitment to Vectair Systems Inc. and his success in representing Vectair in the Midwest region. We would like to say a big 'thank you' to everyone who attended the presentation in honour of Tom and of Tim's success."
RELATED ARTICLES
No related articles listed
OTHER ARTICLES IN THIS SECTION