ARTICLE
Mop meets scrubber dryer
02 December 2014
The patented i-mop combines the flexibility, ease and accessibility of flat floor mops with the area cleaning capability and quality of a professional scrubber dryer.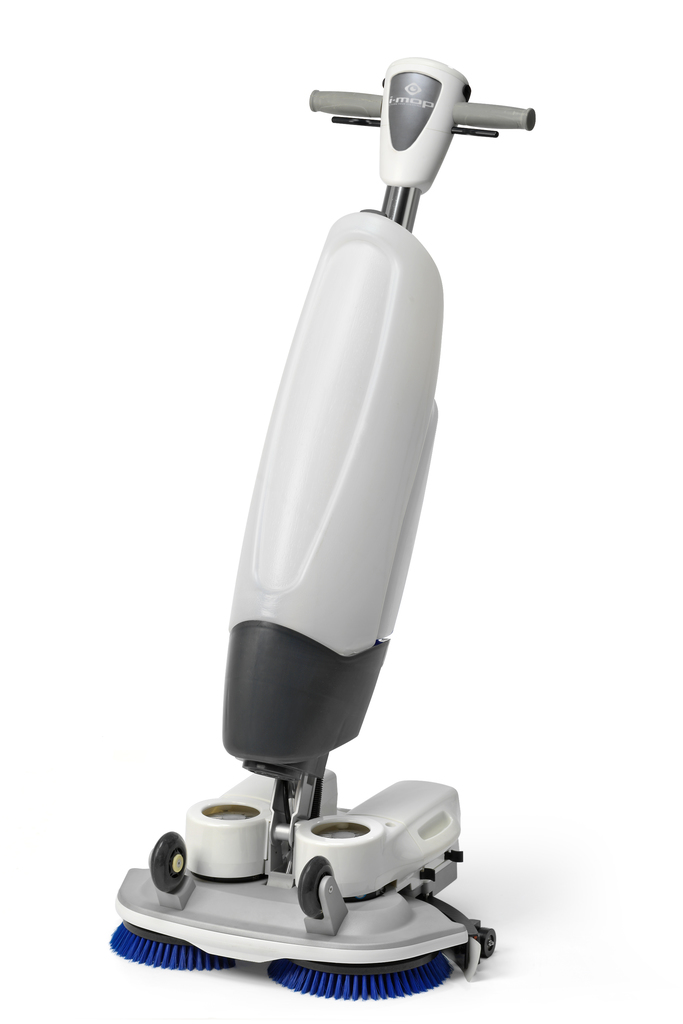 The cleaning machine offers the mobility of a flat floor mop with well over 1000 m2/h of practical area cleaning power that you can carry up a staircase in one hand.
Designed to clean under tables, chairs and counters with minimum effort required, the i-mop is said to glide over the floor more easily than a 40 cm flat floor mop – it seems to almost 'float' over the floor and can turn 360°.
The two counter-rotating brushes, running at approximately 300rpm, ensure a comfortable drive speed and squeaky-clean floors, and you can easily steer through curves and/or U turns with a flip of your wrist.
A working width of more than 46cm translates into a massive cleaning area capacity; theoretically 1300-1900 m2 depending on the running speed, but 1000-1200 m2 under practical conditions. The i-mop features brush pressure of 22 kg and vacuum technology with a friction-free intake hose that dries the floors.
The highest quality LG Li-ion batteries provide one hour or above runtime on smooth floors and offer a one hour recharge time. Changing the battery takes just seconds with a 'click-on, click-off' design.
The Imop can be purchased from a national network of i-mop dealers.
OTHER ARTICLES IN THIS SECTION