Home
>
Combined sweeper & scrubber-drier
ARTICLE
Combined sweeper & scrubber-drier
12 February 2014
Hako Machines continues to expand its range of industrial cleaning solutions with the introduction of the new Hakomatic B310 R/B310 R CL models, a combined sweeper and scrubber-drier machine that is suitable for use in the manufacturing, warehousing and logistics sectors.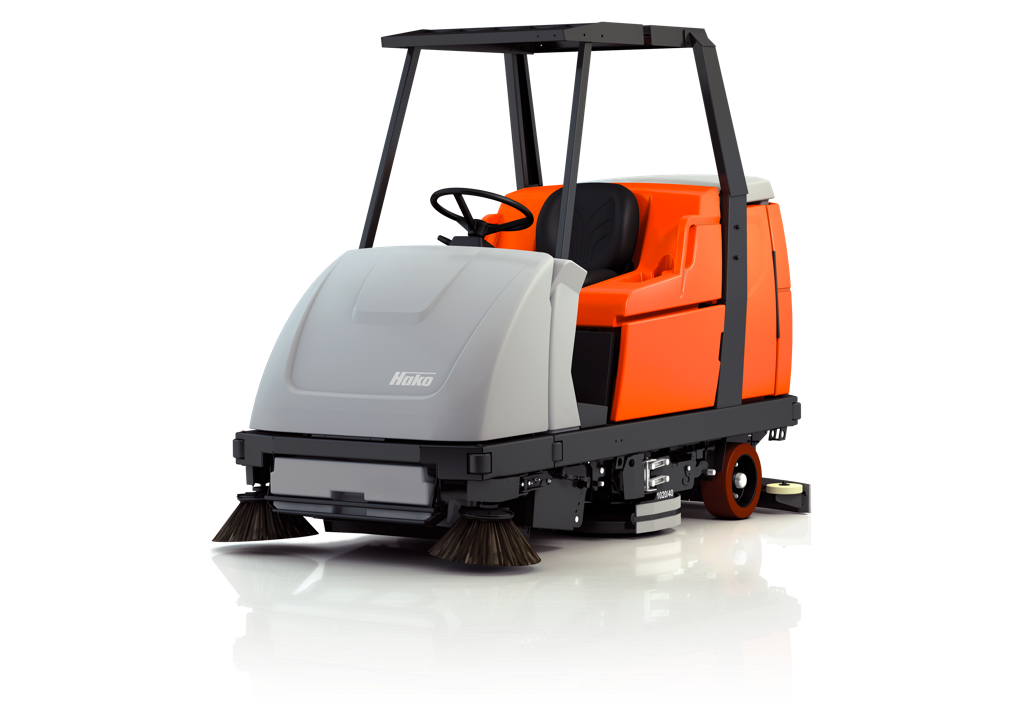 The B310 R is available as a plate brush model with working widths of 102cm or 123cm as well as a cylindrical brush model with a working width of 96cm. The cylindrical brush model of the Hakomatic B310 R sweeps up coarse and fine dirt during wet cleaning. The optional side brushes sweep up dirt from border areas and enable the squeegee to run on a clean track. As a result, the machine is able to complete two working procedures in one without needing to enlarge its compact dimensions.
The B310 R CL completes three working steps in one operation. The first step involves the 138cm wide front-mounted vacuum sweeper providing a dust-free intake of fine and coarse dirt. In the second step, the rotating disc brushes remove the more stubborn dirt. The optional Hako Chemical-on-Demand feature enables the operator to clean without the use of chemicals. During the third step, both the three-stage suction turbine and the parabolic squeegee with pendulum suspension dry the floor safely and thoroughly. The powerful 2,000 W drive motor as well as the 640Ah battery provide high continual power reserves. The Hakomatic B310 R CL is able to manage inclines of up to 20% easily.
Both Hakomatic B310 R and B310 R CL models offer a comprehensive range of comfortable features for the operator including an ergonomic air-sprung seat.
RELATED ARTICLES
No related articles listed
OTHER ARTICLES IN THIS SECTION