ARTICLE
Hand hygiene solutions for healthcare
11 December 2013
Hand hygiene is essential within healthcare, with 80% of contaminations said to develop through the hands.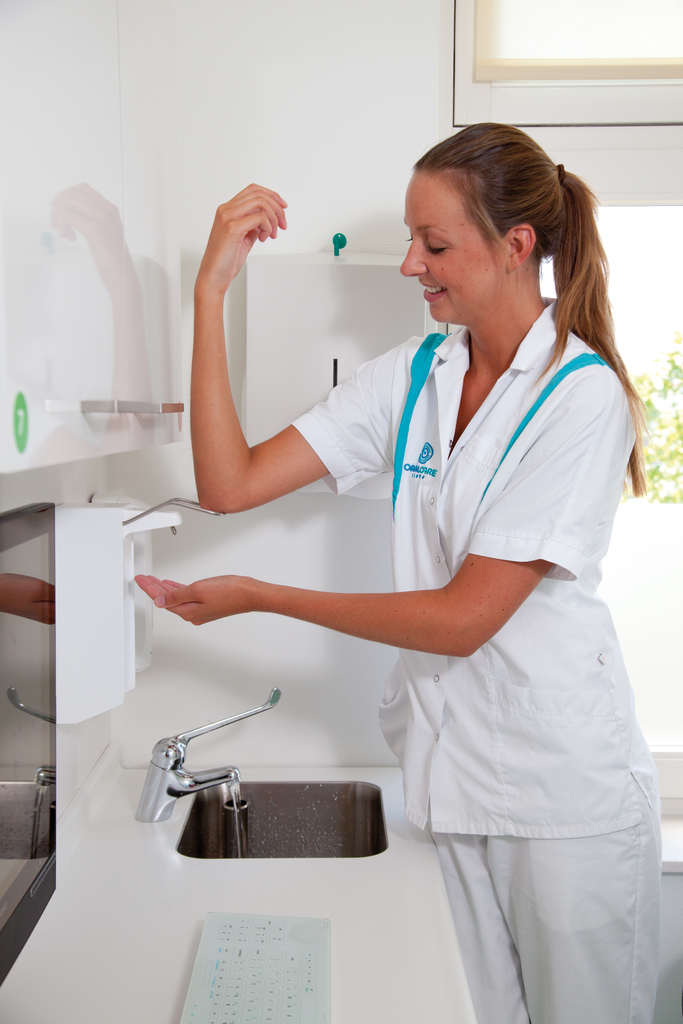 Research shows that paper is the most hygienic solution when drying hands. Vendor has two concepts for this, the IQ towel dispenser and the folded towel dispenser with loose towels.
Vendor also offers Procare, an unperfumed soap which slows down the growth of germs. With Vendor Disinfect, transient flora and also a part of resident flora are eliminated. The Disinfect is immediately active and kills 99.9% of the germs. For hygienic use, Vendor offers an elbow-operated dispenser.
The Vendor hand towel provides effective and efficient drying, and guarantees the hand towel to be available. Hand drying with paper towels also reduces the amount of germs that remain on the skin after washing. The Vendor continuous towel cabinet is a closed system for hand drying, which is suitable for both paper and cotton consumables. It guarantees a continuous availability of hand drying for washroom visitors, leaving toilets clean and tidy at all times.
OTHER ARTICLES IN THIS SECTION