ARTICLE
Premier Hygiene reports growth spike
10 October 2019
Premier Hygiene, a provider of wholesale cleaning products, has reported a significant growth in sales and revenue following a brand new website design.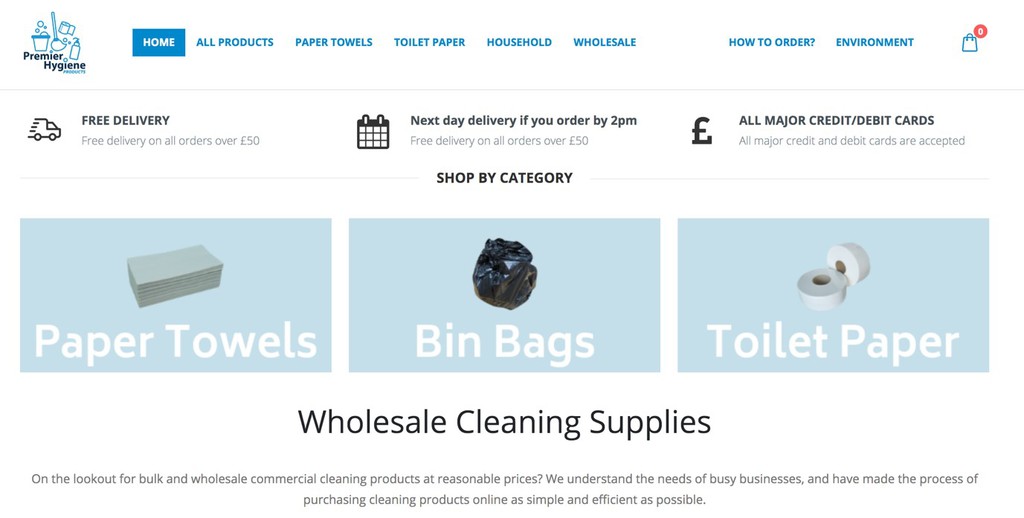 The digital team behind the website upgrade have been reporting sustained growth in wholesale cleaning products for both cleaning agencies and commercial buyers alike, particularly for their recent wholesale household cleaning products which are proving to be a hit with their audience.
Recent reports around stockpiling and the uncertainty around Brexit are certainly primary factors in the spike in households and businesses purchasing their cleaning products in bulk, and the redesign of the website couldn't have happened at a better time to accommodate the interest in bulk-purchasing.
The team are set to offer bundles and further wholesale deals in 2020, and are delighted with the opportunities that the redesign of their website has brought.
MORE FROM THIS COMPANY
No related articles listed
OTHER ARTICLES IN THIS SECTION