ARTICLE
Effective floor cleaning chemicals
14 December 2018
As a specialist cleaning chemicals manufacturer, Greyland has formulated a range of highly effective cleaning products for hard floors and carpets.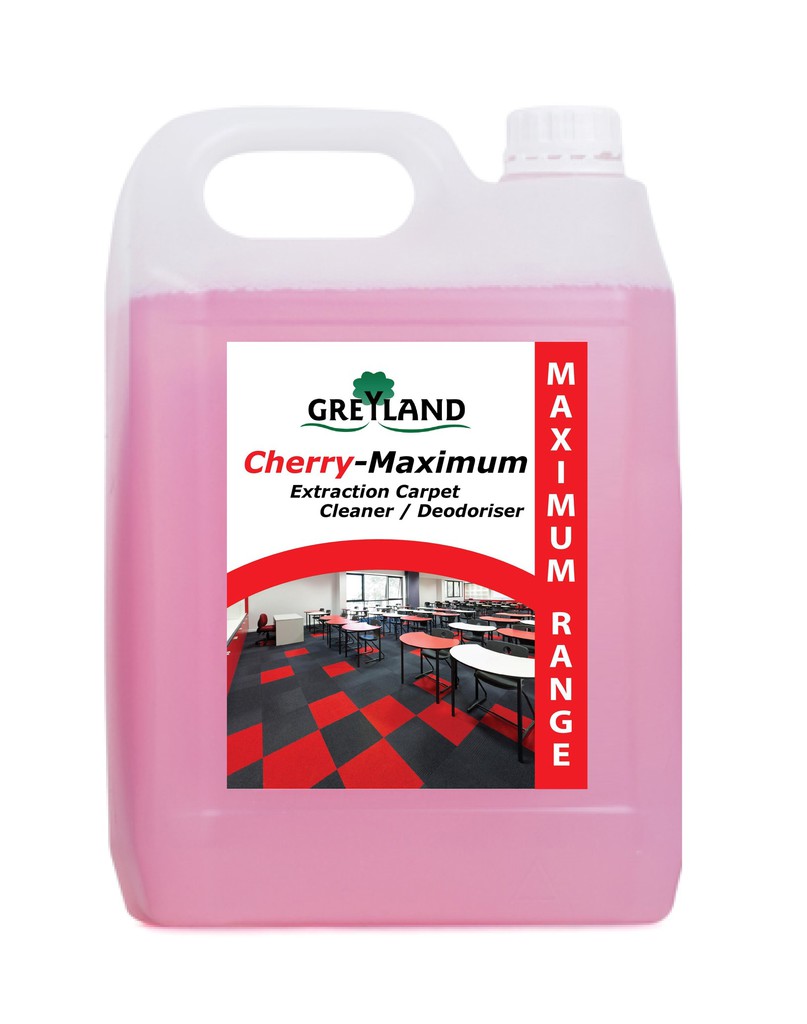 Their latest product is Cherry Maximum Carpet Cleaner/Deodoriser. Joining the Greyland Maximum range of concentrated, extra powerful cleaning chemicals, Maximum is designed to deliver truly effective carpet cleaning against a wide range of stains, and it has a pleasant fruity fresh aroma.

Completing the carpet care range is Extraction Carpet Cleaner (5L), or Carpet Pre-Spotter RTU (in 6 x 750ml trigger spray bottles). They are pleasantly fragranced, work with all appropriate carpet extraction-cleaning machines, but are, above all, highly effective.

Hard floor surfaces, whether timber, laminate, ceramic, stone, etc., all present a range of challenges from stripping, to sealing and cleaning and polishing, and so a range of products from Greyland has risen to meet those challenges.
Joining the hard floor care range is Lemon Maximum Citrus Floor Gel, a lemon fresh general purpose mopping gel that makes light of grease and scuff marks.

Lemon Maximum Citrus Floor Gel joins Acrylic Floor Sealer, High Solids Floor Polish, Extra High Solids Floor Polish, Floor Maintainer, Floor Polish Stripper, Neutral and Heavy Duty Scrubber Dryer Detergents, Pine Floor Gel, Rinse-Free Floor Stripper, and Wet Look Floor Polish, all in 5L containers.

Greyland makes significant and continuous investments in production equipment and warehousing, giving the company a reputation for reliability that its customers will not be let down. As a result, Greyland has been rewarded with several major supply contracts this year.
OTHER ARTICLES IN THIS SECTION