ARTICLE
Tailored brushes
20 April 2018
Finding top quality brushes is no easy task, especially when you need a brush that's exactly the right size to suit a particular machine or brush shaft.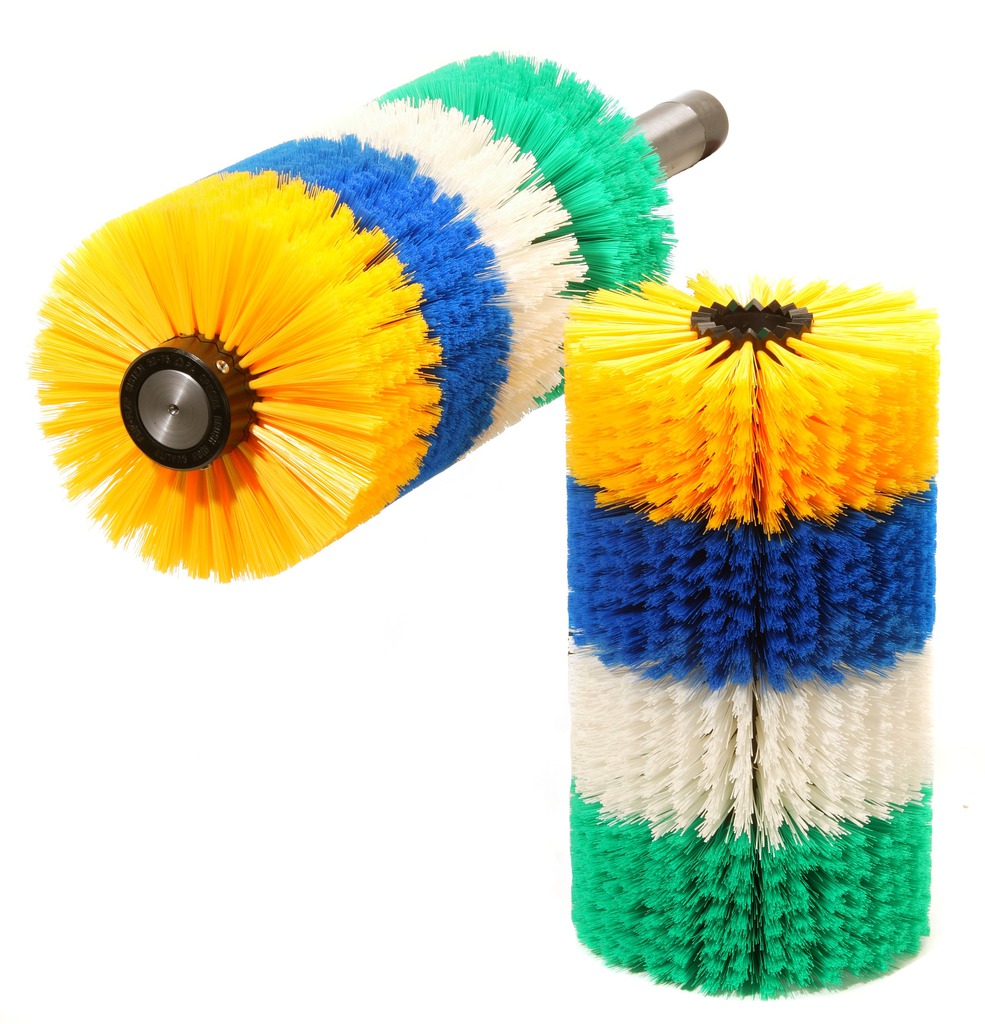 That's why Brushtec created the Zig-Zag cylinder brush, which can be used to create a custom broom to suit a variety of cleaning tasks.
The pioneering design allows for complete customisation, so the user can create a unique brush with the exact dimensions and functionality that they need. The design uses a system of interlocking cylinder cores, which the user can slide onto a brush shaft to create the perfect broom for a particular cleaning task. This allows the user to create their own custom brush, making it a versatile tool that can be used for a huge range of jobs, including removal of dust, dirt, litter, and residue from floor and road surfaces, or even removing leaves from artificial turf.
The Zig-Zag brush is available in a selection of tough fibres and densities, and they can even be trimmed to create a perfect fit. There's a wide range of diameters and lengths to suit any number of industrial cleaning applications, and brushes with hard, soft, thick and thin bristles can all be used together to create a completely unique broom.
With other interlocking brushes, there may be gaps in the brush face at the points where the individual sections meet. These can lead to an uneven clean, meaning that further cleansing or a second brushing is required to get a complete clean. But the trapezoidal interlocking teeth of the Zig-Zag brushes create a tight fit, producing a single, continuous brush face. This allows for a completely even, consistent clean along the full length of the broom.
The interlocking brush sections can also be removed or replaced easily, meaning there's no need to replace the entire broom should one section become worn or damaged, reducing delays and minimising costs. So, not only does the versatile Zig-Zag brush provide a consistent, high-quality clean: it can also help businesses reduce costs and save time on the job.
RELATED ARTICLES
No related articles listed
OTHER ARTICLES IN THIS SECTION