ARTICLE
Heavy-duty scrubber-dryer
17 July 2014
Tennant Company has launched the T17 Battery-Powered Ride-on Scrubber-Dryer to complement its full line of cleaning solutions.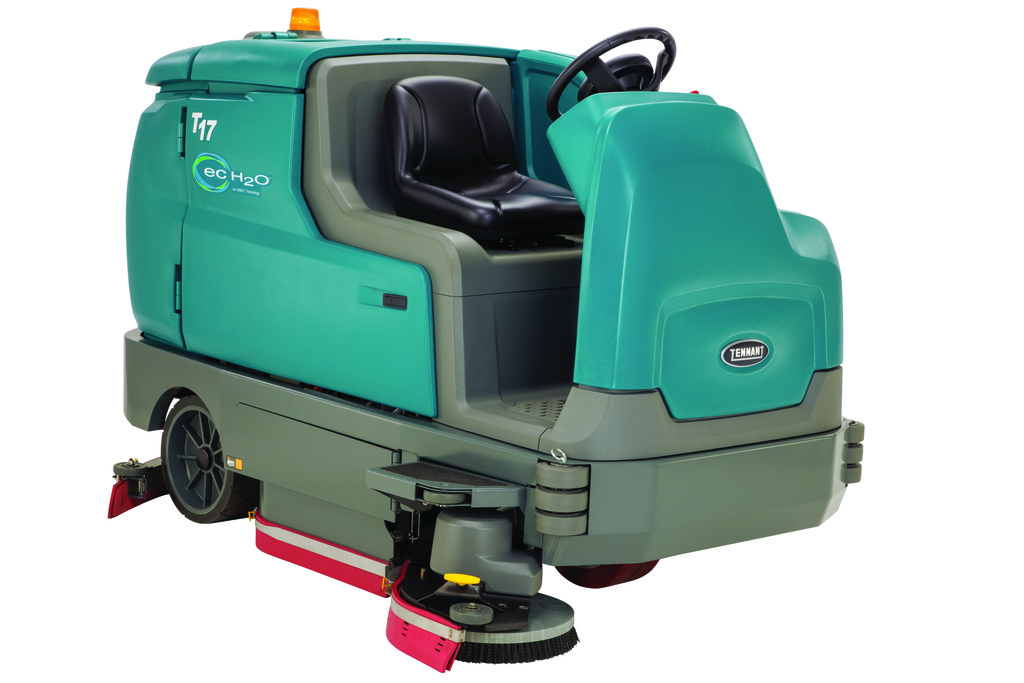 It is designed to reduce costs to clean, improve facility image and provide a safe environment for the operator and service personnel.
Tennant has integrated its cleaning, operational controls and maintenance simplicity into the heavy-duty scrubber-dryer along with industry-first capabilities to make it one of the best battery ride-on scrubber-dryers that Tennant has introduced to date.
The launch of the T17 is a milestone in Tennant Company's goal of completing a full-line of newly redesigned high-performing battery-powered, industrial ride-on scrubber-dryers within a three-year period. This accelerated product development timeline is enabled by a modular design which carries forward the award-winning design elements of the T12 into the T17. In addition, the modular nature of this product line enables improved serviceability and familiar operation for end-users.
Available with Tennant Company's proprietary ec-H2O technology, the T17 was designed with an eye to sustainability which is a key focus for cleaning professionals. The T17 can help reduce the amount of water needed to clean when using the available ES (Extended Scrub) technology which filters and recycles recovered solution to extend cleaning time and increase productivity.
OTHER ARTICLES IN THIS SECTION