LATEST NEWS
Cleaning & FM industry reacts to EU referendum result.
01 July 2016
On Friday 24th June the world woke up to find that Britain had voted to leave the EU, and hours later David Cameron announced that he would be stepping down as Prime Minister. Cleaning Matters brings you the reaction from the cleaning industry.
[Read More]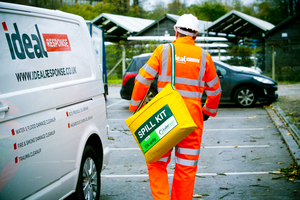 29 June 2016
Ideal Response (Ideal Group), a specialist in damage & recovery services, has become the official Lubetech distributor across the UK. [Read More]
SPONSORED CONTENT
Selecting the right Scrubber Dryer can be a confusing choice with a long list of options. To make things easier here's five factors to consider when selecting a compact battery scrubber dryer. [Read More]

More Sponsored Content
HOT TOPIC
Each year a new fashionable colour or material variation is launched in flooring. Never before have we had so many flooring types or special maintenance needs, and this means that the range of cleaning products required is constantly changing. 
[Read More]
LATEST VIDEOS
INDUSTRY UPDATE