Award confirms recycling best practices
22 June 2018
RPC bpi recycled products has been named 'Plastics Recycling Business of the Year' in the Awards for Excellence in Recycling and Waste Management, organised by Letsrecycle.com, a leading independent website for the sector.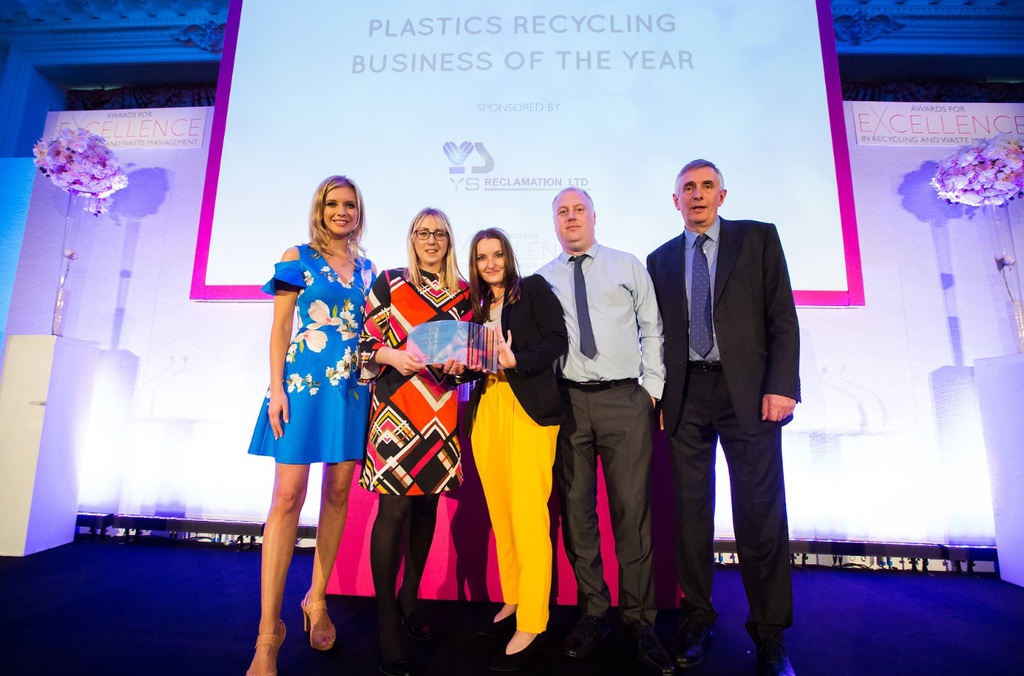 The Awards are said to be the most prestigious event in the environmental calendar, providing industry recognition for businesses' achievements in reducing waste to landfill. RPC bpi recycled products took the award in one of the hardest-fought and most competitive of the 16 categories.
The company's entry focused on the major steps it has taken to improve not just its recycling but its overall sustainability performance. This has been delivered through heavy investment in technology, the adoption of circular economy principles, lowering the business's carbon footprint and reducing the amounts of waste it sends to landfill.
In 2016, for example, RPC bpi recycled products reached an ambitious zero waste-to-landfill goal, independently accredited by Valpak, across three of its four manufacturing sites. It now segregates 85% of its waste, ranging from damaged pallets to used ink rags, for reuse and recycling. The task was achieved by engaging with staff to explain the impact of waste and how to make sustainable choices.
"It is a huge honour to be named Plastics Recycling Business of the Year," comments Sian Miles, purchasing director, RPC bpi recycled products. "The selection process was stringent and thorough and even to make the shortlist was a giant achievement. The judges got to know our business, our ambitions and our commitment, so to win the top prize is all the more rewarding."
OTHER ARTICLES IN THIS SECTION