Avoid foul play during the World Cup
28 June 2018
Restaurants, pubs and bars in the UK are preparing for a dramatic rise in customers as the World Cup returns. In fact, the British Beer & Pub Association have predicted that 14 million extra pints will be drunk during the World Cup by England fans alone, with British pubs being one of the main benefactors of a surge in demand for beer as fans congregate in pubs and beer gardens to cheer on the England team.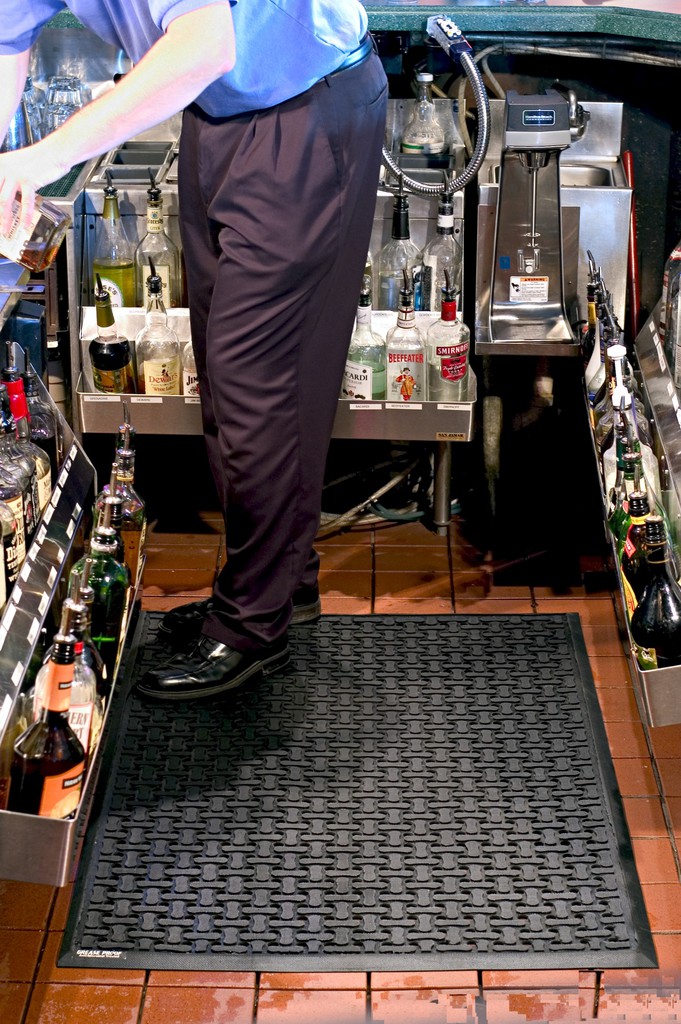 The increase in alcohol being consumed in UK pubs, bars and restaurants could spark an increase in slips, trips and falls as football fans support and cheer their team on. According to statistics, the hospitality industry has four times as many slips, trips and falls as other types of industries and these accidents often result in head injuries, spinal injuries and dislocations. If a customer was to injure themselves by slipping on a wet surface, the business risks being taken to court for liability. In one case, a woman who tripped over a rope in a beer garden successfully took the pub in question to court and was awarded £156,871 in compensation.
Businesses that fail to prepare for the increase in custom by reviewing their health and safety standards and replacing worn or damaged mats risk being sued for slips, trips and falls involving wet floors caused by spilt pints as fans get swept up in the game.
Slips, trips and falls in the UK hospitality industry are common place but can be easily avoided. With sufficient training, a health and safety conscious manager and a team keeping an eye out for any foul play, you can negotiate your way through the World Cup as a business without being given a red card for a customer falling over on a wet surface, or an employee tripping on an old entrance mat.
Mats4U, the UK supplier of high-quality mats and commercial matting, says it can be your 'player of the month' when it comes to dodging slips, trips and falls.
The company added: "With high-quality Waterhog commercial matting, you can rest easy knowing that the only likely cause of an unhappy customer is a penalty shoot-out.
"To protect your business from spilt pints and excited football fans, make sure to always replace old and worn matting in areas of high volume such as behind the bar, directly in front of the bar and at the entrance to your business. Mats4U have a wide range of commercial matting solutions that will help to absorb any liquids spilt and prevent slips, trips and falls."
OTHER ARTICLES IN THIS SECTION