Leafield Environmental at Interclean Amsterdam
13 June 2018
Leafield Environmental's range of high durability recycling and waste collection solutions was an undisputed hit at Interclean in Amsterdam, according to the company.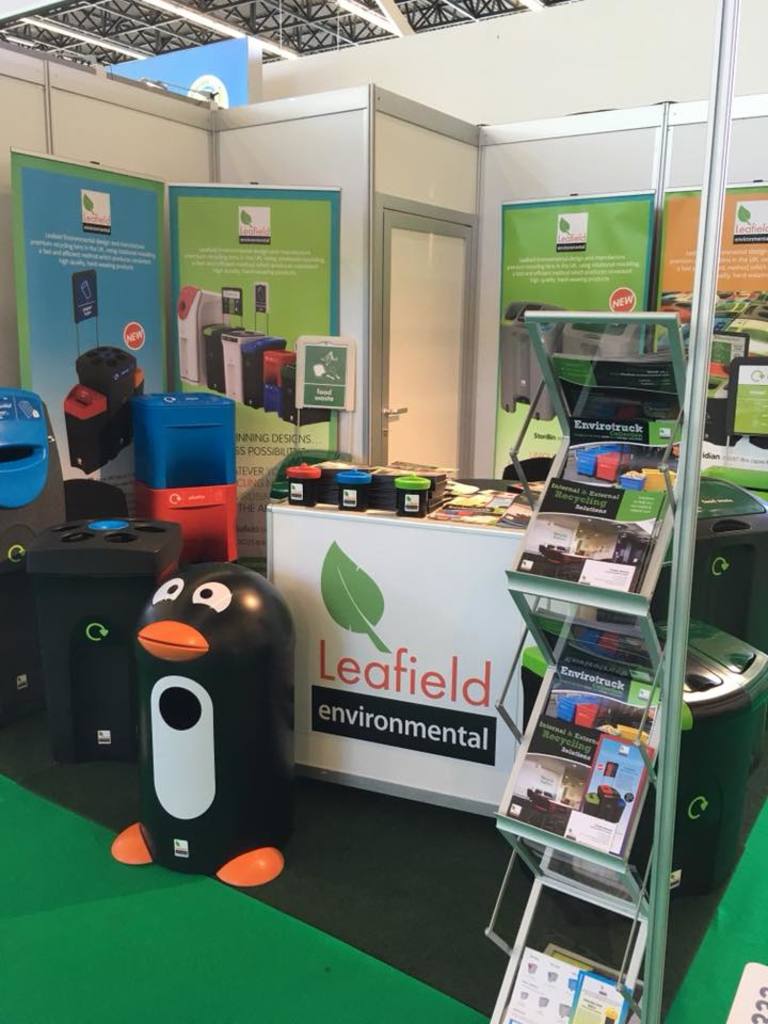 Christine McIntyre, Leafield's area manager for Scotland and the North of England, was bowled over by the levels of response and interest across the entire product range. As may have been expected, the 'star of the show' turned out to be the Penguin bin; just one of a wide range of novelty bins in the Leafield portfolio.
Visitors were also impressed with the Leafield recycling concept of addressing two or more waste streams in a single bin as typified by the Meridian Bin.
With its narrow footprint and flat back to encourage positioning against a wall without causing an obstruction, the Meridian was originally designed to take two waste streams in one unit. The 70:30 split; mixed recyclables to non-recyclable waste, was intended to encourage recycling.
Now with several triple lid configurations, a 100% open lid version, liquid reservoirs and a liner system with food waste caddy for those adopting a bag-less approach to recycling, the Meridian is possibly the most versatile recycling bin available today, Leafield says.
Christine would like to thank sincerely all those visitors that came onto the stand in Amsterdam and apologise to all those who wanted to take the Penguin home with them!
OTHER ARTICLES IN THIS SECTION