Lightweight vacuum cleaners
11 June 2018
The DART range from SEBO offers professional cleaning performance from easy to manoeuvre machines which are suitable for anyone to use.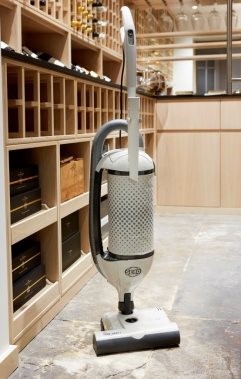 The lightweight and versatile vacuum cleaners are offered in two differently sized models, DART 1 and DART 2 and also comes as an ultra high speed polisher, the DART 3. These machines are designed to be agile, easy-to-use and achieve impressive cleaning results.
All feature a 9.5m cable; the DART 1 has a 31cm brush and is suitable for small to medium areas. The DART 2 has a 37cm brush and is said to be ideal for medium to large areas. The DART 3 polisher is described as a cost-effective way to keep hard floors looking brand new using chemical-free diamond pads.
All of the machines within the DART range feature "flex" necks which enable rapid cleaning due to their high manoeuvrability. The twin motor design ensures reliable and powerful cleaning across all surfaces whilst the intelligent design of these models includes an automatic shut off should the brush get jammed preventing further damage to the machine and any accidents.
OTHER ARTICLES IN THIS SECTION