Tubing offers high pressure rating and chemical resistance
12 June 2018
Tygon 2375-C I.B. high pressure tubing, a new version of Tygon 2375-C, has been specifically engineered to hold a full vacuum, with a pressure rating of 760mmHg (29.9inHg) – suitable for the delivery side of any chemical transfer process.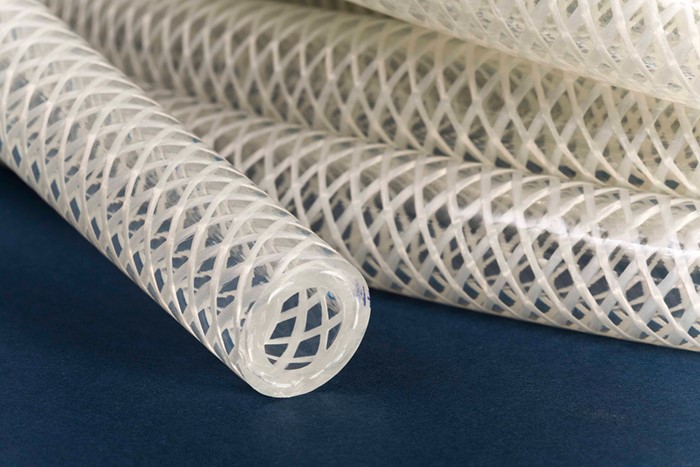 Similar to its predecessor, Tygon 2375-C I.B. is said to offer superior chemical resistance, impressive flexibility and is environmentally friendly.
Tygon 2375-C I.B. tubing is virtually unaffected by chemical sanitisers and cleaners and designed to deliver high performance while withstanding concentrated chemicals over an extended period of time.
Tygon 2375-C I.B. is also hydrophobic and resists the sorption (absorption/ adsorption) of aqueous fluids. This reduction in sorption minimises the risk of fluid alteration in single or repeat-use applications.
Until now, clear, flexible tubing was restricted from use in many applications over concern for plasticizer extraction. Tygon 2375-C I.B. tubing is entirely free of any plasticizers. This high purity tubing uses the latest in polymer technology to provide a clear (between braid) and flexible tubing choice for sensitive fluid transfer applications.
DEHP-free Tygon 2375-C I.B. also offers an environmentally-friendly disposal option. Unlike other flexible tubing solutions, when properly incinerated -- the most common method for chemical tubing disposal, Tygon 2375-C I.B. does not release any unsafe byproducts.
From facility cleaning applications, such as institutional warewashers, commercial laundry and car washers, to harsh chemical and solvent transfers, there is a continued demand for extended operational performance. Tygon 2375 is described as being able to meet those demands while reducing costs and operation downtime.
OTHER ARTICLES IN THIS SECTION