Disinfection mats
11 May 2018
Disinfection mats from De Witte can be filled with any disinfection product that is suited to offer protection against diseases or organisms that can be transferred by the wheels of transport media including trolleys, cleaning carts and pallet trucks.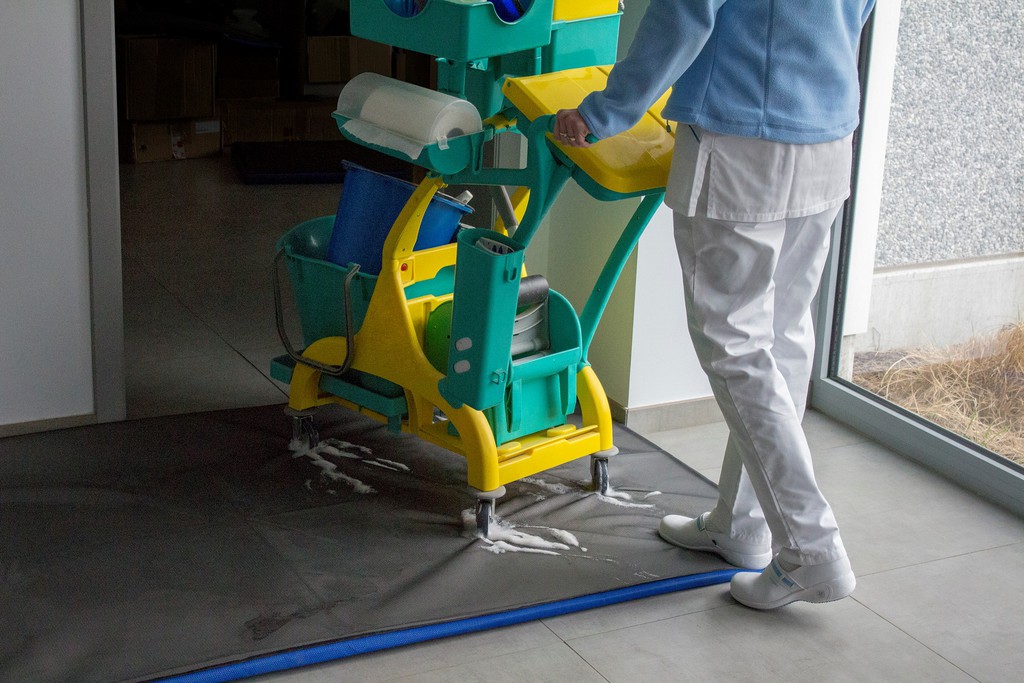 The foam inside the protective cover of the mat easily absorbs and holds the disinfectant solution. When traffic passes over the mat the disinfectant solution is passed on to the wheels eliminating the risk of contamination into the protected area.
The mats have been designed with a thickness of only two cm which guarantees an easy cross over of material on wheels.

Application fields include food industry, medical and pharmaceutical industry, public sector, schools, airports and more. To find out more visit Stand 05.417 at Interclean Amsterdam.

OTHER ARTICLES IN THIS SECTION